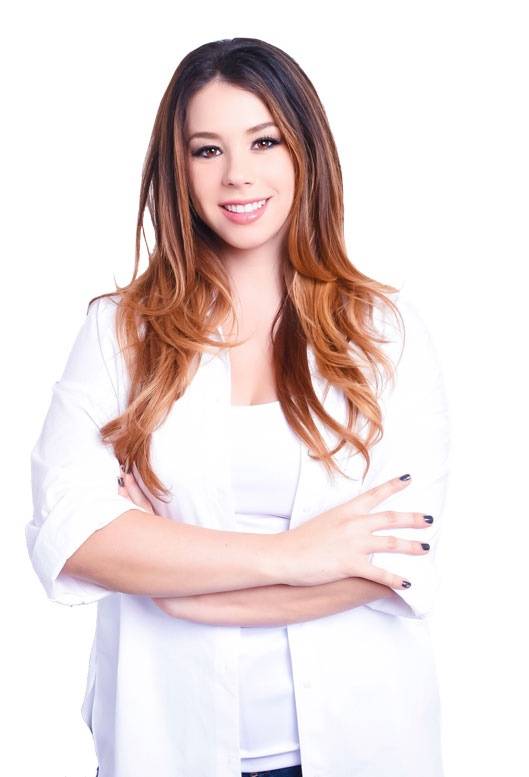 Breakingthechainsfoundation
Jillian is most recognized and beloved as Tamara in MTV's "Awkward" and Simone on "Weeds." She has appeared on several TV shows such as "Jessie," "Hung", "Lucifer", "The Middle," and much more. Presently, Jillian can be heard as the voice of Naomi on Disney's animated tv series, Elena of Avalor.
Reed is one of the producers and lead actresses in Breaking the Chains Foundation's first feature film in development, "Chained and Bound." She had the starring role of Alice in Breaking the Chains' first award-winning short film, "Finding Alice", in which she will be joining on the journey of bringing the film as an outreach program to various high schools and colleges. Currently, Jillian is the host of a new show produced by Maker Studios called "Present Tense with Jillian Rose Reed" and Morgan Spurlock's company, Warrior Poets. Every episode dives in head first to a different social issued facing Millennials.
Her ongoing support of Breaking The Chains includes featured pieces in several media outlets. She has participated in interviews and promos speaking out on behalf of Breaking the Chains, including Megan McCain's "Take Part Live," MTV ACT, Bello magazine, Glitter magazine, IAMM magazine, Pop Sugar, Whosay, Huffington Post and "The Del Weston Show" just to name a few.
In April, 2016 Jillian represented Breaking the Chains Foundation at the 20th Anniversary Erasing the Stigma Leadership Awards. Jillian's personal approach, talent, charisma and giving heart have been at the forefront of Breaking the Chains, encouraging and urging others to change the face of eating disorders by changing the conversation. Now, with an online reach of almost 1 million, an active blog, and an Instagram she uses to promote self-love, Jillian has learned how to take all the negative that comes with social media, and turn it into a positive! Jillian created a 45-minute Interactive Seminar, "How To Love Yourselfie", which will talk to young people about self-love, body confidence, shaking off internet trolls, and how to live your best life both on and off the internet!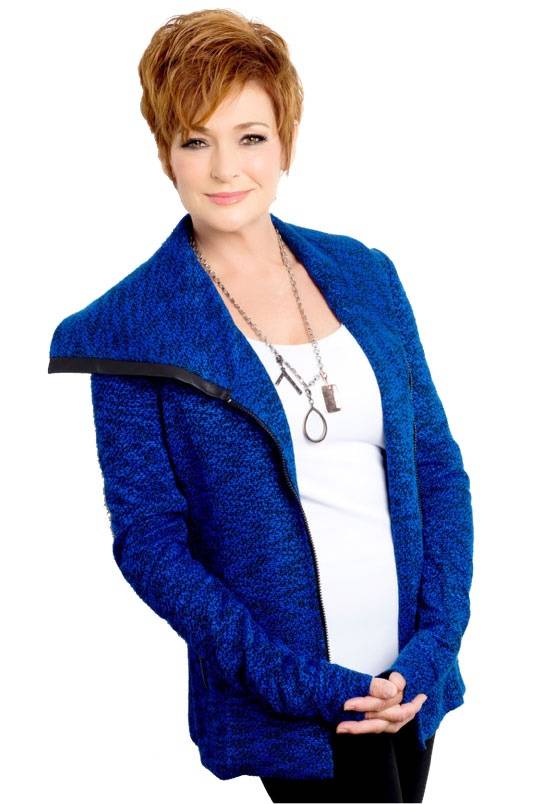 Breakingthechainsfoundation
Carolyn Hennesy is not only a brilliant actress and writer, but a successful author of the  tweens series, "Pandora Gets…" and an NYT Best Selling author for "The Secret Life of Damian Spinelli."  She is most recognized as Diane Miller in ABC's General Hospital as well as Barb in ABC's Cougar Town, Rosalyn Harris in HBO's True Blood and in Netflix's Gilmore Girls. She has had several recurring roles in other tv shows including Disney's Jesse and ABC's Revenge, just to name a few. Her talent and versatility has also landed Carolyn many movies in lead roles, such as "St. Agatha," "A Snow White Christmas," and the soon-to-be-released "Swing Of Things."
Carolyn chooses to live by her own words, "There's room at the top for everyone…at all times." Not only does she believe this, but she treats others with such positivity and dignity where she takes nothing for granted.
Her ongoing support in other charities she chooses includes Lek Chailert's Elephant Nature Park – Thailand, Los Angeles Zoo (GLAZA), Channel Islands Marine & Wildlife Institute, and Wildlife Alliance – Cambodia. As a valued board member of Breaking The Chains Foundation, Carolyn shared her personal insight as a writer and how it can be used as such a strong tool to bring forth the inner creativity that lies within each one of us. How writing can be a tool not only enchant others but inspire one's own mind and soul to bring forth healing. She continues to be a strong force within the foundation, involved in upcoming BTCF projects as well as speaking out on the behalf of those suffering from eating disorders.
Brooke Lewis is a multi-award-winning Actress, Producer, Author, Board Certified Life Coach and Dating Expert. She has done writing, speaking and TV segments in media such as CBS2 KCAL9 Los Angeles, San Diego Living CW6, CBS 8 Las Vegas Now, Fox 5 Vegas, AM Buffalo, FOX 29 Philadelphia, John Kerwin Live, AfterBuzz TV, Pop Trigger TV, Brandi Glanville Unfiltered, Huffington Post, She Knows, Your Tango, Her Campus, Girls Life, Woman's Day, Female First and Meet Mindful. She authored her life, love, dating and empowerment book Coaching From A Professed Hot Mess to support people in embracing their "perfect" imperfections. She was the Creator and Host of the award-winning talk show and web series Ms. Vampy's Tween Tawk, Teen Tawk & In Between Tawk, which was followed by her book Ms. Vampy's Teen Tawk: There's A Lotta Power In Ya Choices, published for teen girls. Brooke is also known as the sassy Co-host on the dating talk show Breaking Dating. She has empowered teens, women and men around the world, giving them knowledge they can use in their everyday lives and giving them the confidence they need to go after their dreams. Her motto is…BE FEARLESS!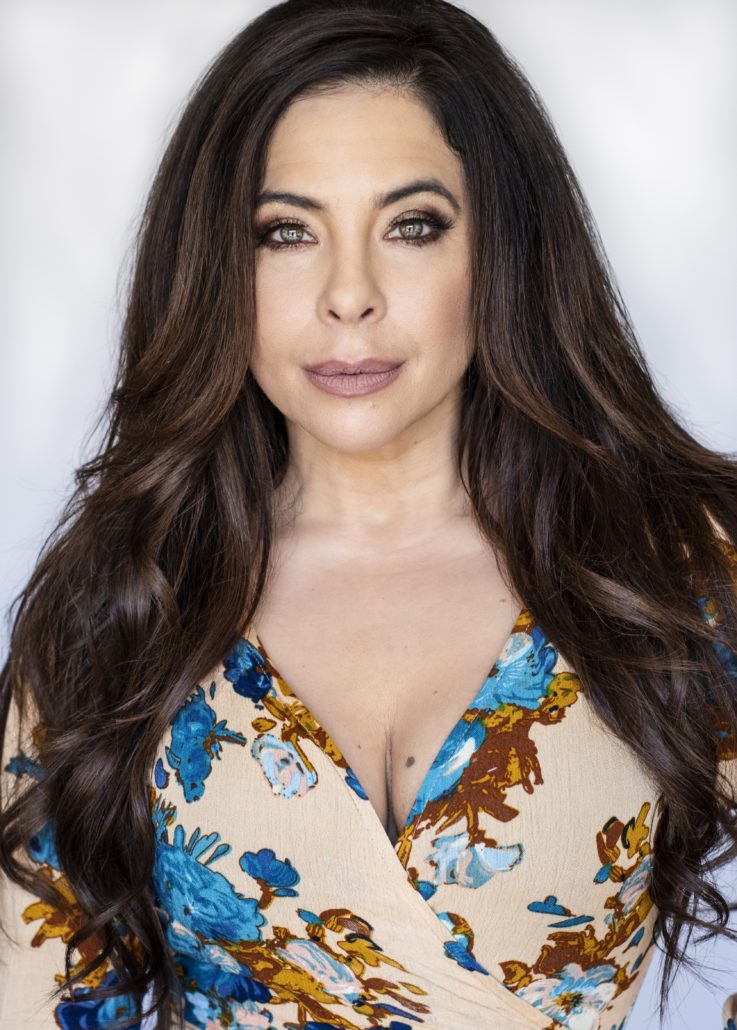 Breakingthechainsfoundation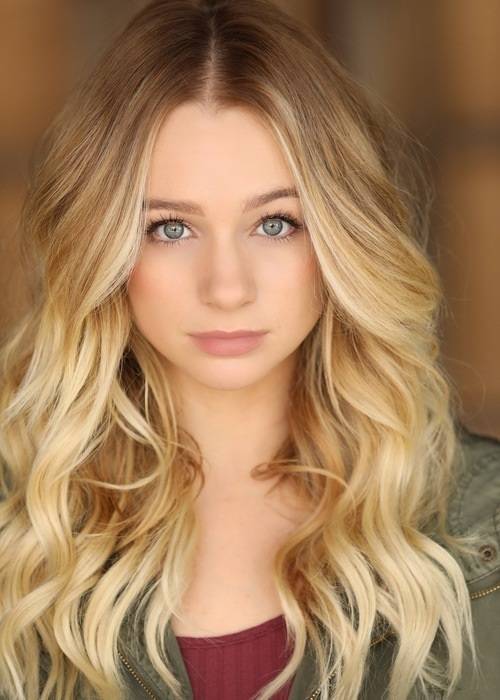 Breakingthechainsfoundation
Mollee is a triple threat performer: she is an incredible dancer, actor and also a strong singer. Mollee starred in DISNEY's TEEN BEACH 1 and 2, and HIGH SCHOOL MUSICAL 3 as well as being the Top 8 finalist and fan-favorite on season 6, SO YOU THINK YOU CAN DANCE.   She also appeared on the shows BEST FRIENDS WHENEVER and AUSTIN & ALLY. Additional credits include the action thrillers DOUBLE DADDY and SOUTH 32, the latter which won the "Best Thriller" award at the Los Angeles IFS Film Fest. Based in Los Angeles, her most recent feature was A NIGHT TO REGRET which aired on Lifetime.
Mollee has become a beloved role model to her fans, earning her two nominations for "Favorite Dance Idol" and "Favorite Dancer on TV/Film" at last year's KARtv Dance Awards. Additionally, she continues to tour internationally teaching master classes and dance workshops. Her dynamic ability to reach out and aide others in bringing forth their truest potential and their inner most spirit is contagious. Breaking the Chains Foundation is thrilled to have her as a Celebrity Ambassador.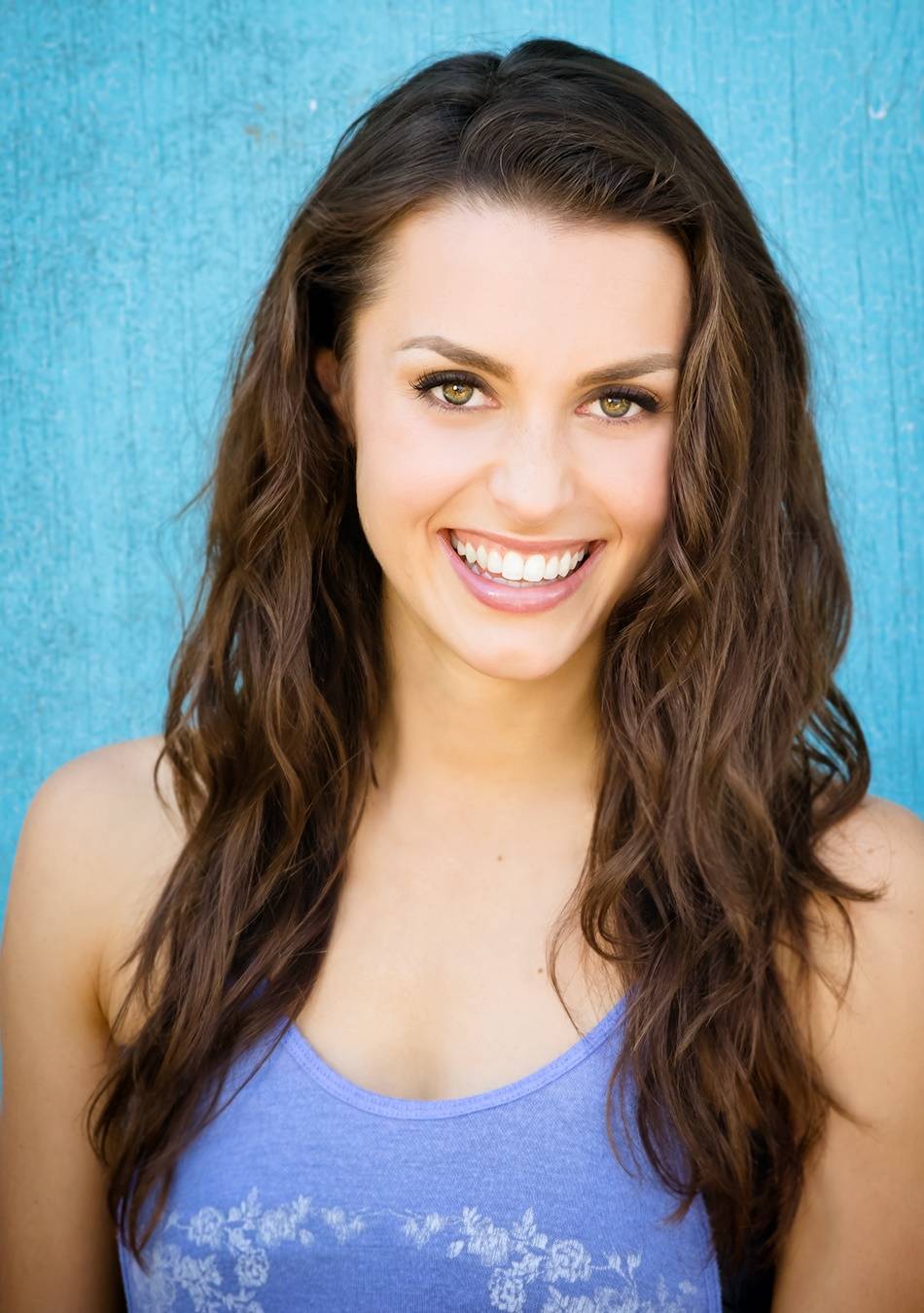 Breakingthechainsfoundation
Kathryn McCormick is known from her work on So You Think You Can Dance, appearing both as a Season 6 contestant and as an All-Star, and most recently as the Mentor to Tate McCrae (who came in 1st runner up), as well as a Performer & Choreographer on summer 2016's season SYTYCD: The Next Generation. Cast as a dancer in the feature film remake of Fame, she soon appeared as the female lead in Step Up Revolution and Dance-Off. Kathryn's TV credits include Dancing With The Stars, The Academy Awards, The Emmy Awards, The Kid's Choice Awards, Dove, Venus Gillette, and a guest-starring role on CSI: Las Vegas. She has worked with artists such as Christina Perri, Vienne, Timbaland, Neyo, John Torres, The Blanks, and Muse. Kathryn's latest projects include being a principal performer in Ted 2, co-created/appearing in the documentary Like Air, the indie drama Lift Me Up, and choreography for Britt Nicole's upcoming tour. She is a member of Stacey Tookey's, "Still Motion", "Shaping Sound", "Movement One", and CLI Studios. Kathryn is a motivator and first had the chance to share that part of her by traveling with The Revolve Tour as a Featured Speaker. She most recently toured with "Shaping Sound" in 2015. Storytelling has been the greatest gift in Kathryn's life and she is so excited to continue to do so through acting, dance, and/or motivational speaking.
Alex is a Professional Choreographer, Director, Master Teacher, Performer, Coach, & Motivational Speaker. She has choreographed for clients & companies such as Nike, Nike NFL, Audi, Genentech, and The Young Americans, to name a few. She has also contributed choreography to the opening production for America's Got Talent (NBC), and Alex was a Jazz coach to Karina Smirnoff & Apollo Ohno on Dancing With The Stars (ABC). Her performance credits include: Wipeout (ABC), Nike, Toyota, Tarbell, Cabi Clothing, Genentech, Dream Force, and as a company member of Interweave Dance Theatre, Doug Caldwell & Friends and The Young Americans. Teaching classes to hundreds of students at one time is one of her favorite ways to share, connect, educate & motivate young people from all over the world and she has been doing just this since 1999 as a faculty member to multiple international dance conventions including Dance Makers Inc, Velocity Dance Convention and Dance Excellence. Alex is also the co-founder of The Feedback Experience, a dance workshop taught to 100% live music.
As the Founder/Director of Escape Artists, a theatrical contemporary dance company, Alex premiered "Anonymous" at the end of 2013, which marked their first immersive and full-length theatrical production, featuring lead actor Gene Gabriel, and 16 professional dancers. The inspiration of this show came from a live dance piece & film Alex choreographed called "7 Chairs", starring Kathryn McCormick. Projects which bring attention, awareness & conversation to societal issues hold an important piece in Alex's mission as an artist. This is why Alex feels incredibly honored and thrilled to have joined the Board of Breaking The Chains Foundation! Alex is an Eating Disorder survivor, having battled this illness for 17 years before finding and committing to a life of recovery- which she continues practicing every day.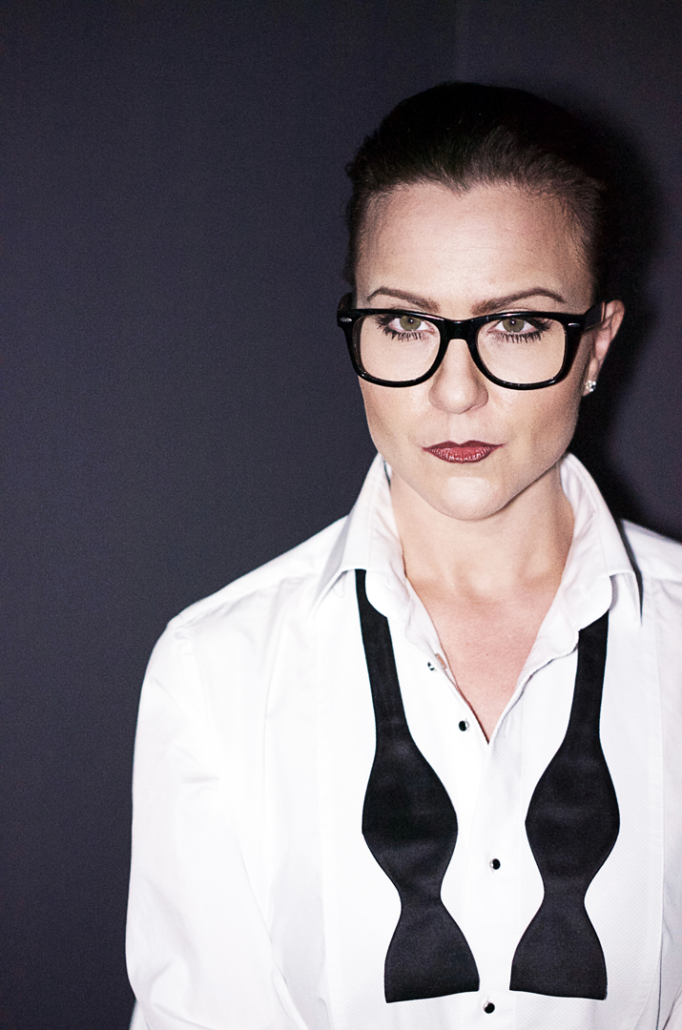 Breakingthechainsfoundation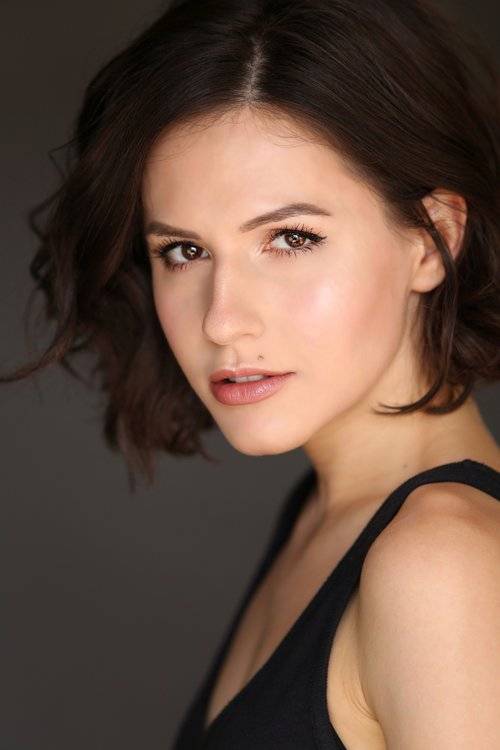 Breakingthechainsfoundation
Erin began acting at a young age, securing several guest starring roles on adult dramas, including NBC's American Dreams, CBS's Judging Amy, and HBO's Carnivale. At the age of 13, she began her iconic role as Quinn Pensky on Nickelodeon's hit series Zoey 101. Through all four seasons, Erin played the resident science genius at Pacific Coast Academy and roommate of Zoey (played by Jamie Lynn Spears). This cultural phenomenon was the start of Erin's ever-growing fanbase.
Following Zoey 101, Erin worked for several months on CBS's The Young and the Restless playing Eden Baldwin, the daughter of Michael Grossman. Shortly thereafter, the creator of the new Nickelodeon series, Big Time Rush approached Erin for the role of Camille. He was a longtime fan of hers and wrote the role with her in mind. So she returned to Nickelodeon, while continuing her work in adult drama.
After four seasons on Big Time Rush, Erin brought her comedic talents to ABC Family in her recurring role as Chris on the hit show Melissa and Joey. She has had guest-starring roles on many well-known series, including Mad Men, Weeds, Castle, The Mentalist, and CSI: Miami. She's also had major roles in several independent films (some currently in production), and is very excited about her lead role in Guilty at 17, which premiered on Lifetime.
Erin Sanders has been practicing yoga for over 16 years. In that time, yoga has become a passion, and a calling. Along with her acting career, Erin is on a mission to bring the beauty and serenity of yoga to as many people as possible.
Erin believes that yoga is all about connection: To breath, to movement, and to yourself. She deeply cares about helping students find an element in their practice that is very personal to them, and provides them with tools they can use to take control of their yoga practice, and truly make it their own.
ABI ANN The Midland, TX native successfully balances a rigorous school schedule at Belmont University in Nashville studying Business Entrepreneurship, as well as her touring, songwriting and appearances. Abi has an extreme passion for charity, is an anti-bully activist and has headlined several anti bully rallies across the United States. In 2015, Abi spent her summer after high school opening for Kelly Clarkson alongside Pentatonix and Eric Hutchison, and has since toured with Frankie Ballard and Eli Young Band. This summer, Abi performed at Nascar events across the country, and opened for Sam Hunt, Phil Vassar, Mo Pitney and more at the 30th Annual Country Fest in Cadott, WI. She is an avid scuba diver, surfer, swimmer race car driver, spinner and markswoman. She is also fluent in French and has traveled to well over 40 countries in her 19 years.
Abi is currently in the studio wrapping up a new EP, expected to release summer 2017.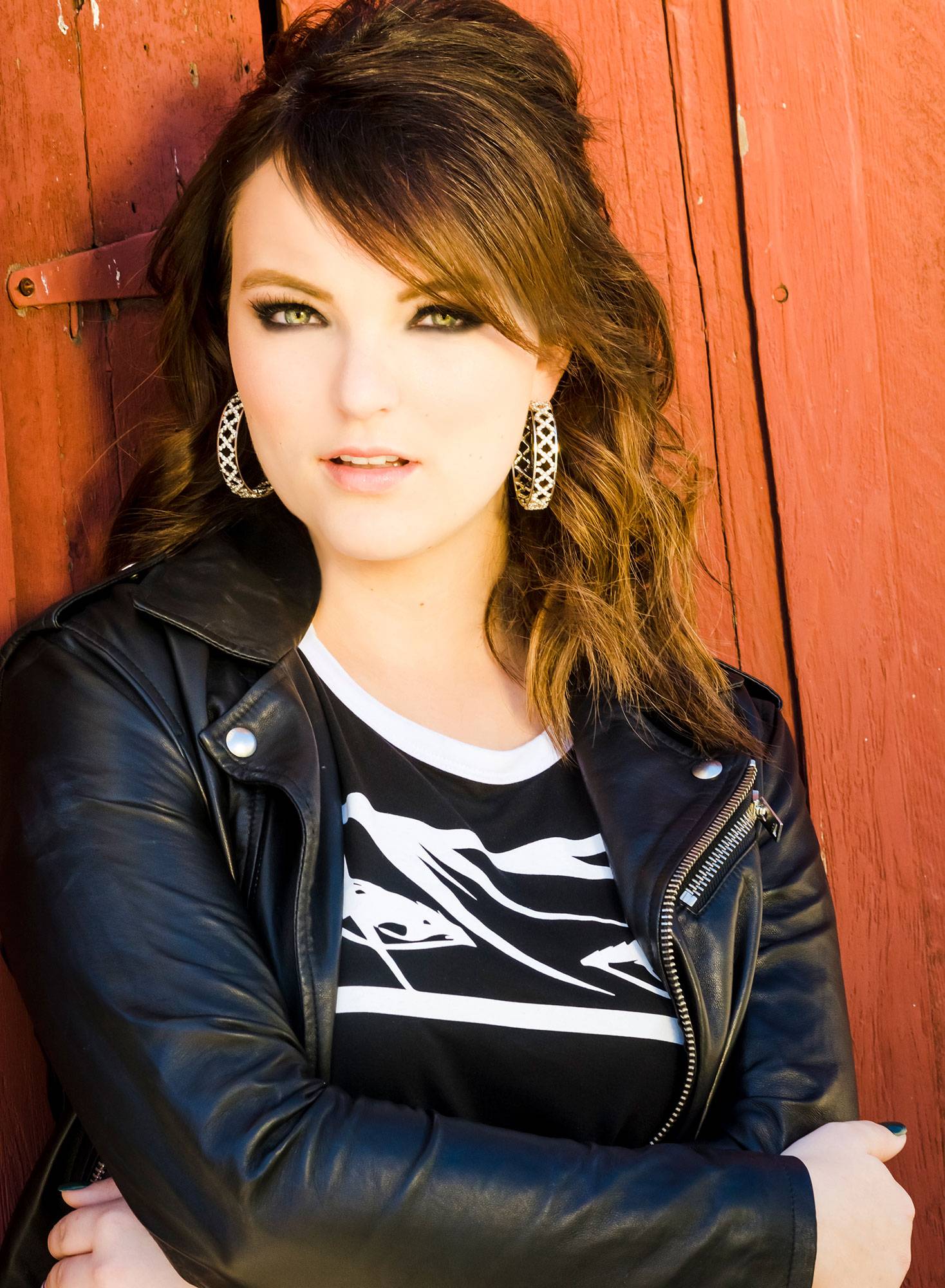 Breakingthechainsfoundation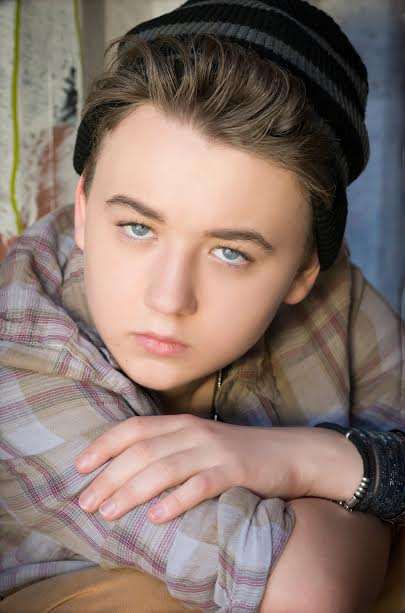 Breakingthechainsfoundation
Benjamin Stockham is an actor who has become known for his portrayal of Marcus on NBC's "About A Boy." Born in La Mesa, California, his first major role was portraying Robby Gunderson in Fox's comedy "Sons of Tucson" which earned him a Young Artist Award. He went on to play Xander, President Gilchrist's (Bill Pullman) youngest son, on the NBC comedy "1600 Penn", and has guest starred on an array of TV programs including ABC's "Once Upon A Time", CBS's "CSI:NY" and TNT's "Rizzolli and Isles." Already a veteran of television on his third series NBC's "About A Boy", Stockham's resume also includes feature film work in "Decoding Annie Parker" starring Helen Hunt, and his latest feature "Lost and Found" starring Jason Patrick released late 2016. Benjamin also plays Curtis in the upcoming animated series "Planeman' which he co-created & illustrated, premiering summer 2017.
August is most recognized as Lev in AMC's TV drama, Halt & Catch Fire. He made his professional acting debut at age 8 under the direction of Emmy Winner Lonny Price in The Rothschilds. After years of regional and New York theatre August moved to Los Angeles to attend UCLA. He made his television debut Guest Starring on Law & Order and followed that up with guest roles on ER, Ghost Whisperer, Bones, Perception, The Mentalist and Parks & Recreation. August appeared in the motion pictures I Melt With You opposite Rob Lowe and In Time opposite Justin Timberlake. Currently he can be seen starring in the feature film Soaked In Bleach, a movie that explores and questions the controversial suicide of Kurt Cobain.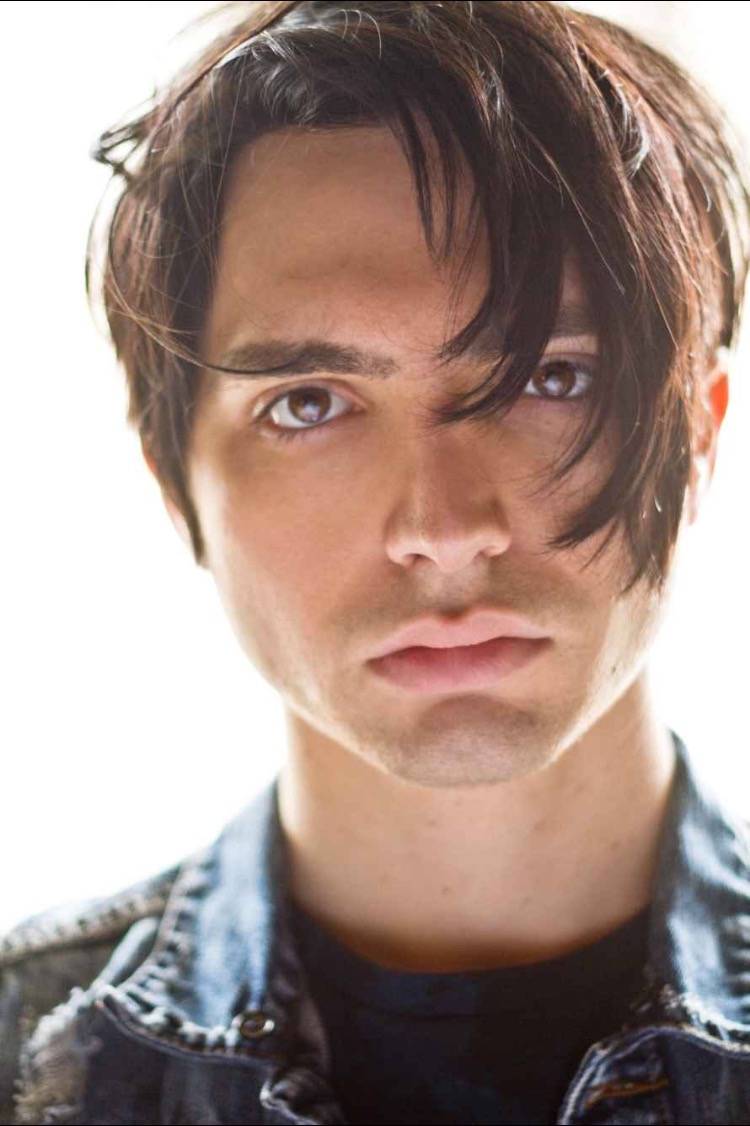 Breakingthechainsfoundation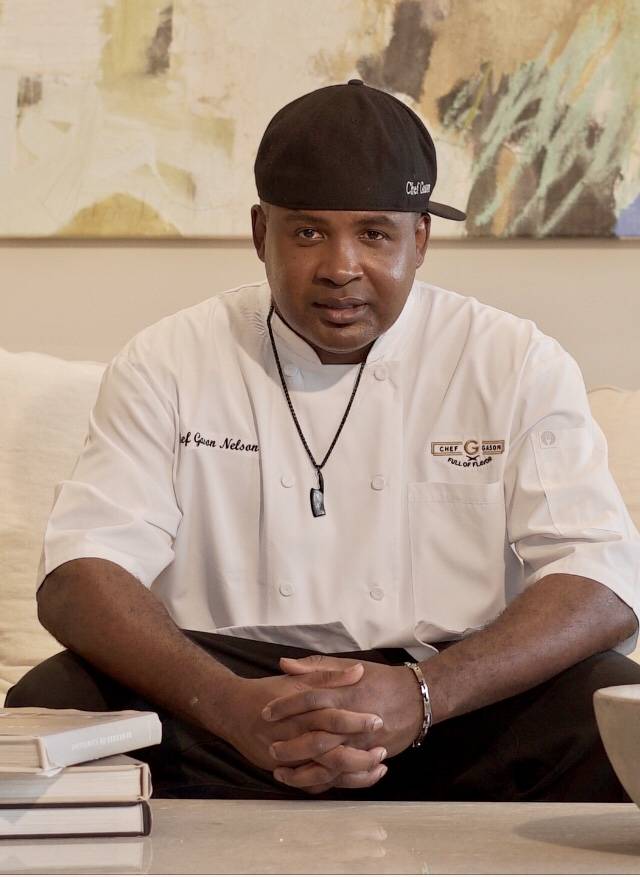 Breakingthechainsfoundation
Chef Gason is a two-time James Beard scholar and private chef in New Orleans. He's competed on Food Network's 'Chopped', been featured in Readers Digest, Sports Illustrated, New Orleans' morning shows and magazines. Chef Gason was also named  Louisiana top 25 Best Chefs of 2017.  Chef Gason has cooked for some of the biggest celebrities including  Dwayne 'The Rock' Johnson, Matthew McConaughey, Sinbad, the Kardashians, and NBA and NFL Players like DeMarcus Cousins, Reggie Bush and Ben Watson.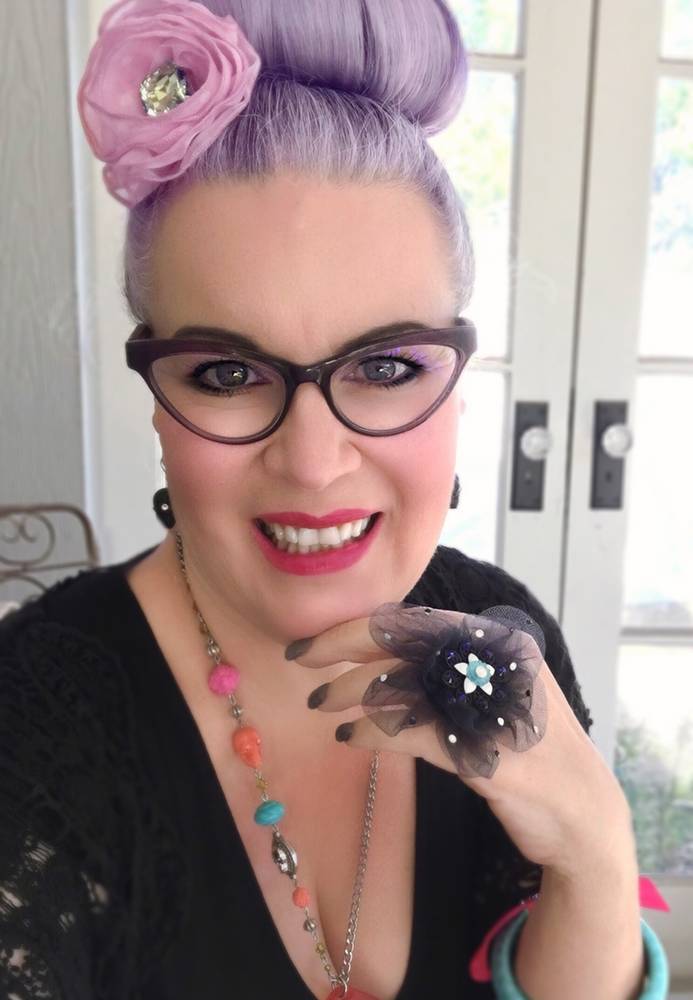 Breakingthechainsfoundation
Suzette Troche-Stapp aka "The Glitterguru" has been putting pixels through their paces since the early age of sixteen, "The Glitterguru" is a director, content creator, internationally published photographer, artist and author. In the digital imaging & web design world since its inception in the early 1980's, she is widely recognized throughout her industry.  Suzette was named one of the "Top 40 Photoshop Experts" by graphics tablet manufacturer Wacom, awarded the "Guru Award" for excellence in Photoshop by NAPP, and is a two-time nominee to the PhotoShop Hall Of Fame.
In 1995, her and her husband Henry Stapp began Red Channel Interactive, a digital agency delivering a broad range of services including websites, e-commerce, motion graphics, multimedia and graphic design. One of the first internet companies in Los Angeles, their clients included, Honda of America, Steadi Systems, Jerry Bruckheimer, Lollapalooza and many others. Their original digital content division also produced multi- award winning projects including one of the first original web series and online fashion magazines.
Suzette went on to write the award-winning book, "The Glitterguru on Photoshop: from Concept to Cool" which has now been published in three languages and was a best seller in China and Russia, she also penned a column called "Ask The Glitterguru" for over 5 years in PEI Digital Imaging Magazine. Now she is a internationally exhibited, award winning, celebrity photographer, who's work has been published in countless magazines both in the US and overseas for decades.  Several of her pieces reside in the permanent collection at "The Center Of Fine Art Photography."
She is currently producing and directing content for short form new media and film. Stapp just finished directing and producing a pilot called "The Nerd Posse' in partnership with Annabelle Munro, and the "Urchins Project" a Feature Film starring an A list young Hollywood cast at the funding stage.  She is also on the producing team of Debra Hopkins' award-winning screenplay, Chained and Bound.  Current YouTube projects include Merit Leighton's "KawaiiHappii," and the animated series "Planeman" which is are currently in production overseas.
Suzette brings her many artistic skills to help further the "Breaking The Chains Foundation's" mission.
Jennifer Oleff is an LA based artist, wife, mother, preschool owner, and art advocate. She has taught art to all ages, worked in the sign industry, owned a successful children's mural business, and partnered with her husband to open the elite CHALK Preschools where art is a primary focus. CHALK recently partnered with the award winning My Gym brand to bring more awareness to the importance of healthy minds and bodies.
Jennifer primarily works with acrylic and has been on a journey through abstraction. The challenge is to silence the mind enough so that the what or the why don't matter. It's just about painting.  Letting go of judgement is a lifelong process, one that requires continuous creation.  Jennifer hopes that she can inspire others to find a creative outlet by sharing her process.  Her art can be seen throughout Breaking the Chains Foundation's "The Art Of" Campaign on Whosay.  Jennifer continues to contribute her artistry and images to many areas of Breaking The Chains Foundation.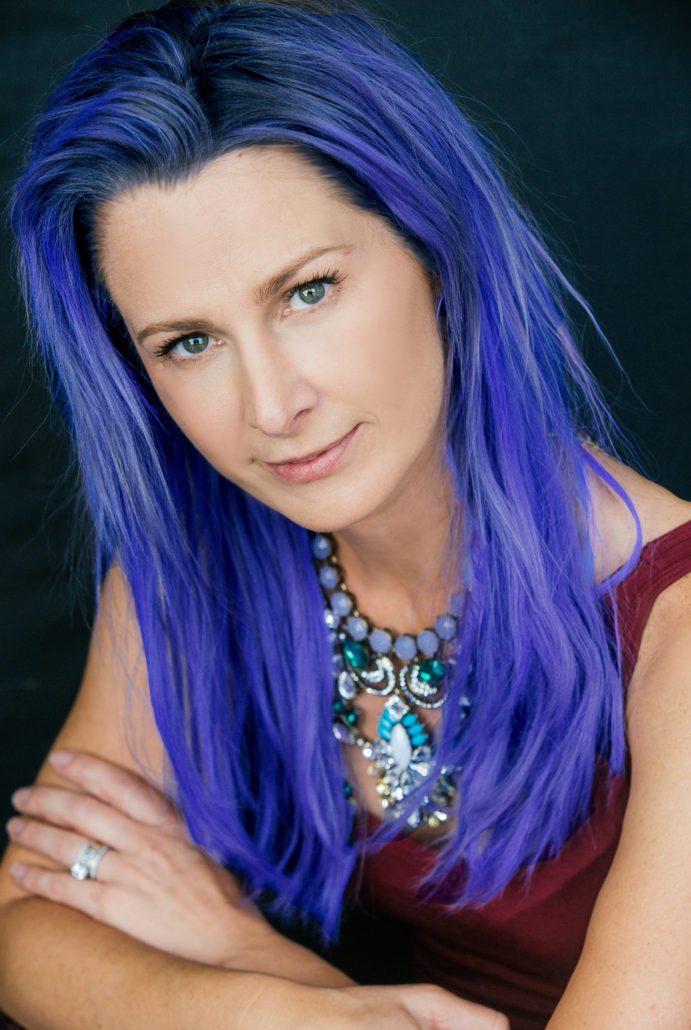 Breakingthechainsfoundation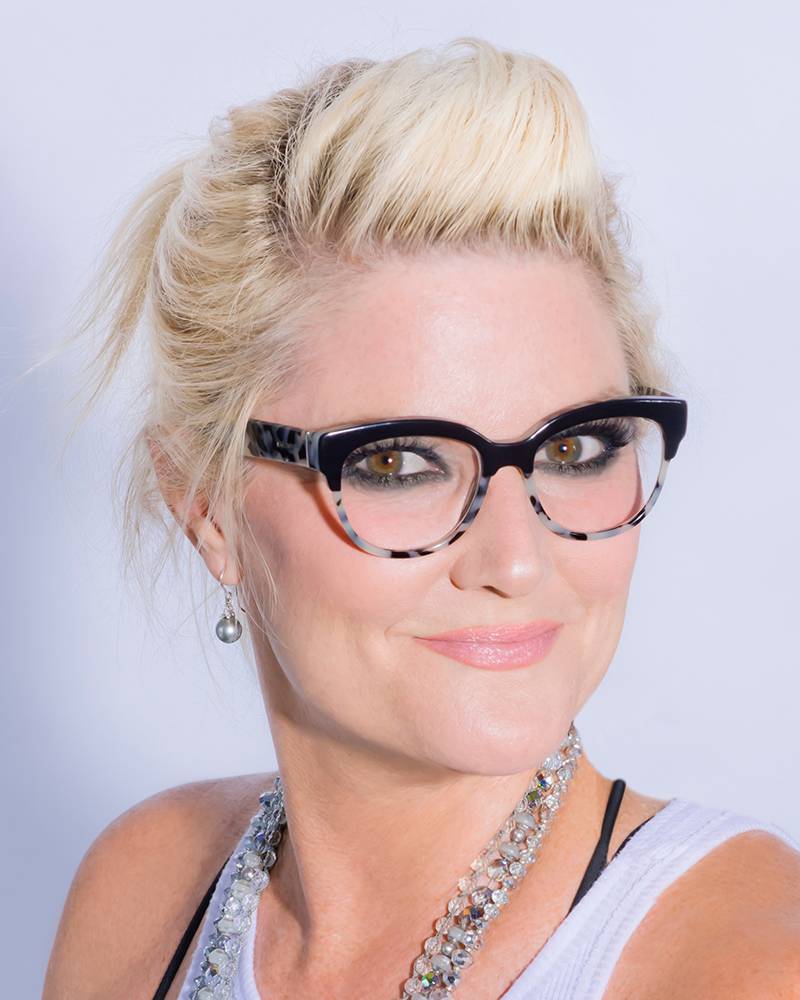 Breakingthechainsfoundation
Cynthia Bachman Brown is a renowned Los Angeles based makeup artist with a reputation for creating exceptional beauty on editorial print work, award winning commercials and prime-time television. She has been interviewed and quoted in many magazines over the years and has even been pictured on the front page of the New York Times entertainment section.
When she gets the opportunity, Cynthia enjoys making guest appearances as a Celebrity Makeup Artist, performing on-camera makeovers and/or speaking about makeup looks and how to achieve them. She has been a guest on many talk shows and also appeared as herself on Kathy Griffin's The D List.
Cynthia shares her artistic talent with Breaking The Chains Foundation by enthusiastically donating her makeup services on many of our Celebrity Spokesperson photo shoots and participating as a volunteer for some of our fund raising events.
Jenna Keiper is a dancer & filmmaker originally from the Pacific Northwest. She grew up training at a ballet conservatory in Bellingham, Washington until she joined Visions Dance Company in B.C., Canada where she expanded her dance knowledge under the guidance of Susie Green.
After obtaining a BFA Dance Performance from Chapman University's School of Performing Arts, Jenna moved to Los Angeles, California where she became enamored with film, photography, and how a person could capture movement and story in pictures. She now studies film through the UCLA Producing Certificate program and creates dance film whenever inspiration strikes.
She is currently represented by Go 2 Talent Agency and favorite dance credits include ABC/Disney, The Corps Dance Crew, Escape Artists LA, and Live Arts Exchange with Genevieve Carson.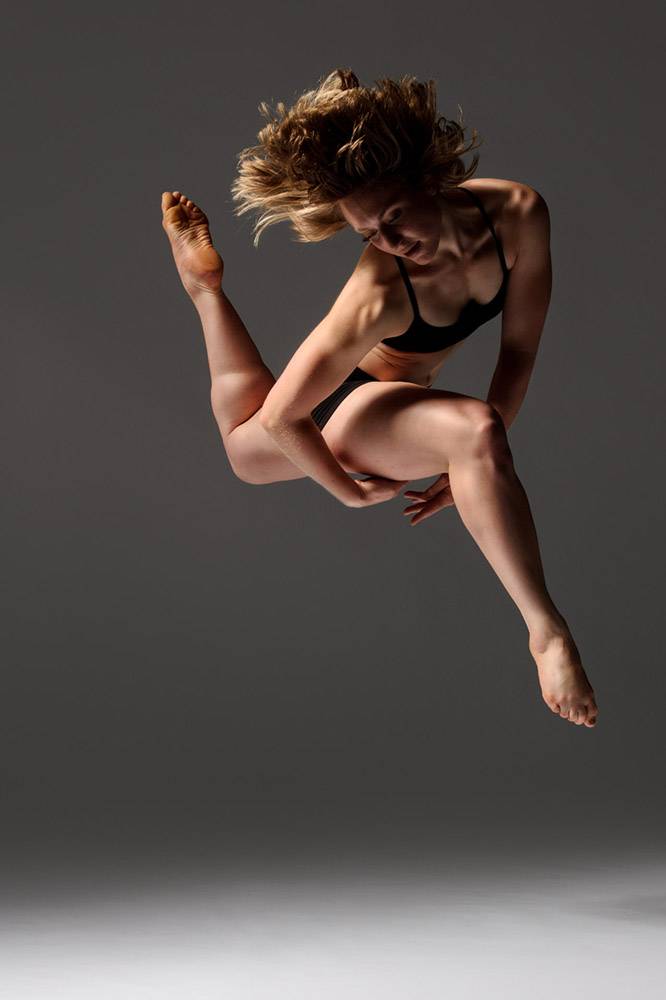 Breakingthechainsfoundation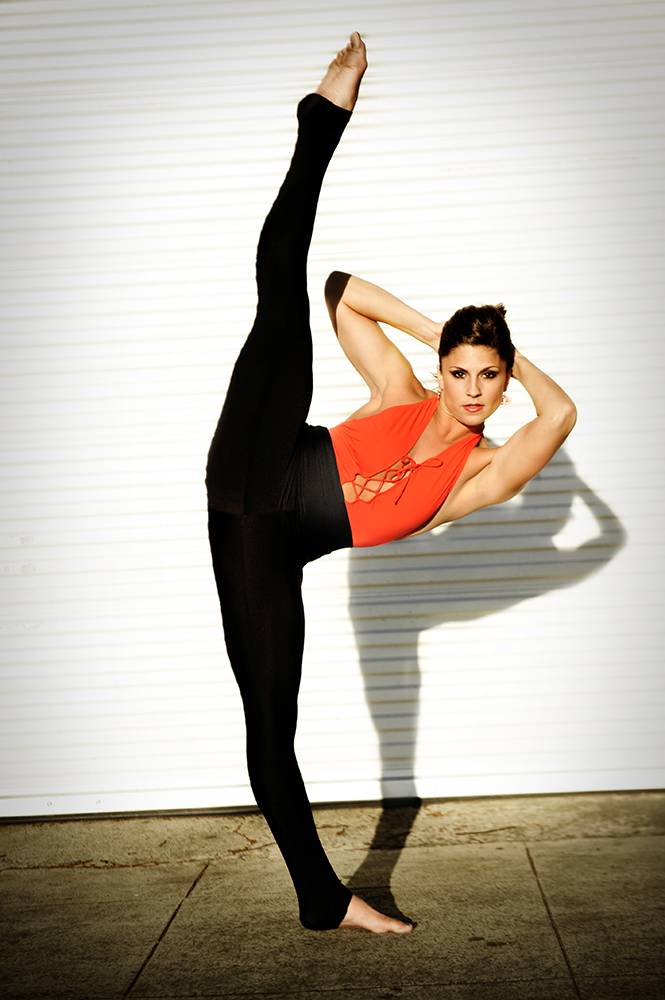 Breakingthechainsfoundation
Katherine Leist, originally from Worcester, MA, is a classically trained dancer with a BA in Dance from Hofstra University. Her career began in New York City and is now continuing in LA with credits in television, commercials, and industrials for Zumba, Nike, Audi, Apple, WIPEOUT, 20/20, Lifetime Television Network, Disney, NuSkin, Rite Aid, Paul Mitchell and Lucille Roberts. Katherine has performed at the world-renowned Madison Square Garden as a dancer for a season of the New York Titans Professional Indoor Lacrosse team. She can be seen dancing in the European artist Sofia Strati's "This Can't Be Love" music video. She also performed in Dee Caspery's The Nvitational,  The Capezio ACE Awards, Carnival Choreographer's Ball, Interweave Dance Theater, Revelations Dance & Aerial Company, Dancescape, Art4Life and Dance Excellence. Katherine is also a sought out master teacher and choreographer. She is the coach of the National Championship Award Winning Hart Dance Team, and led them to the semi-finals at Radio City Music Hall on America's Got Talent Season 9. Katherine travels to teach and choreograph for various studios and companies across the country. She is always looking to grow as a dancer and teacher, broaden her horizons and further her career with new opportunities that wait around every corner.
Arielle [Arie] Bodenhausen began dancing at age 13. She trained in Denver, CO at Michelle Latimer Dance Academy, which soon led to following her dreams of being a professional dancer and moving to Los Angeles, CA.  Arie has worked with Choreographers such as Stacey Tookey, Kathryn McCormick, Mykell Wilson, Matt Tseng, Kent Boyd, and Tucker Barkley. She has been a dancer in Flo-Rida's Music Video, KO's "Feelin Eletrical" music video,  Alex G's "Find You" Music Video,  James Davids "1968" and Aer's " Keep You Here" music video. She has performed on stage for many events, including Above Ground Dance "Underdream", "Night of Generosity" show, and Kristin McQuaid's "Choosing Sin" show.  Recently, she has been choreographing for artists such as, Aer, Larrisa Lam, and James David. Arie danced in Kent Boyd and Lauren Froderman's short film, "Collide in 1986". Along with performing she has had the opportunity to assist Stacey Tookey and recently Kathryn McCormick for "The Sun is Rising" on Britt Nicole's tour. She spent April of 2016 in South Korea dancing in Franz Harary's Grand Illusion Show. One of Arie's happiest moments was when she taught in China to youth who don't get the arts in their day to day life. She is always ready and excited for each new journey that presents its self!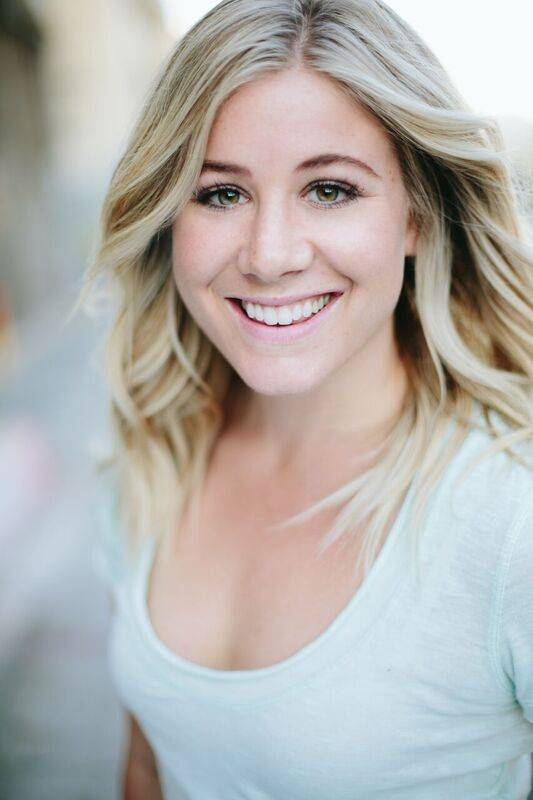 Breakingthechainsfoundation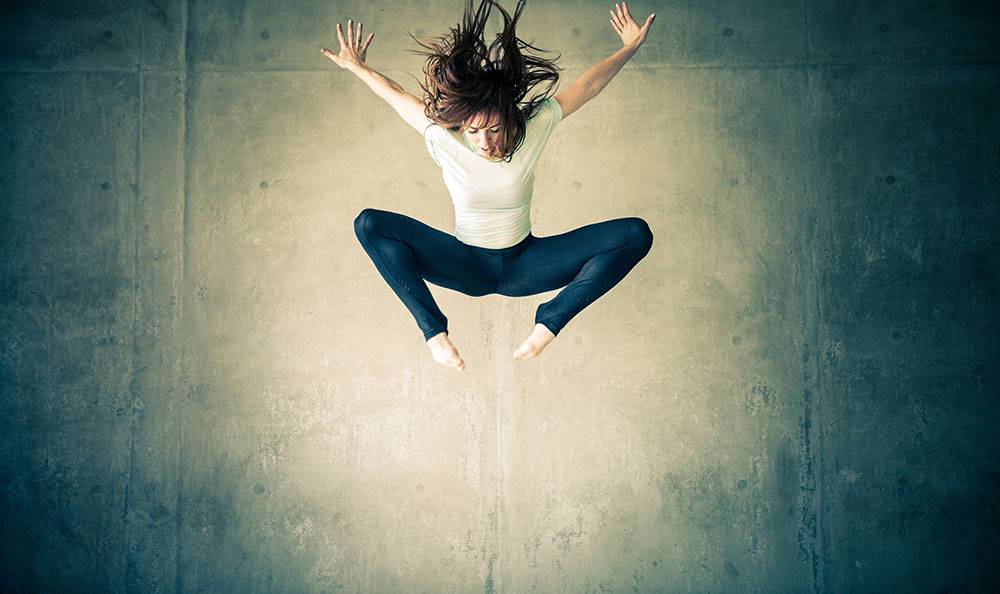 Breakingthechainsfoundation
Kelly Allen is a working professional artist for numerous projects in the stage, television and film industry.  Some performing credits include: TV/Film: Glee, Bunheads, Disney Channel, Frozen, Jimmy Kimmel Live, Behind the Candelabra. Stage/Theater: Pearl (Lincoln Center, Int'l tour), Celebrat10n (Walt Disney Concert Hall), Artist Natasha Bedingfield, The Who's Tommy musical (LA). Industrials: Lexus, NIKE, Samsung. Associate Credits: Heathers Musical (NYC), new Netflix show G.L.O.W., The Sing-Off, SYTYCD, Emmy Awards, NBC Superbowl promo, Barbie! the musical (Int'l Tour).  Kelly directed movement for 2016 Target commercial campaign & choreographed an episode of CSI: Crime Scene Investigation. Kelly continues to push herself to new heights & broaden her career as an International performer, choreographer, and teacher! Full bio & updates: www.kellyallendance.com
Kenna Wright has been training professionally in all genres dance for most of her life.  She grew up in the competition and convention circuit and has received numerous awards for her creativity in dance and choreography. In addition to her training in Sacramento, California, Kenna studied at The Alvin Ailey School of American Dance Theater for 2 years. After graduation, Kenna went on to major in dance at Loyola Marymount University. As a professional dancer in Los Angeles, Kenna has worked with many major choreographers and artists in the industry. She is pursuing her dreams as a working dancer and actor and was recently appeared in the opening trailer for "The Hunger Games Mockingjay Part 2." She teaches in both Northern and Southern California and strives to show her students that their possibility and potential as an artist is endless.  Kenna is honored to be performing the work of Alex Little at The Breaking the Chains Foundation and hopes to touch the hearts of the audience through dance and storytelling. www.kennawright.com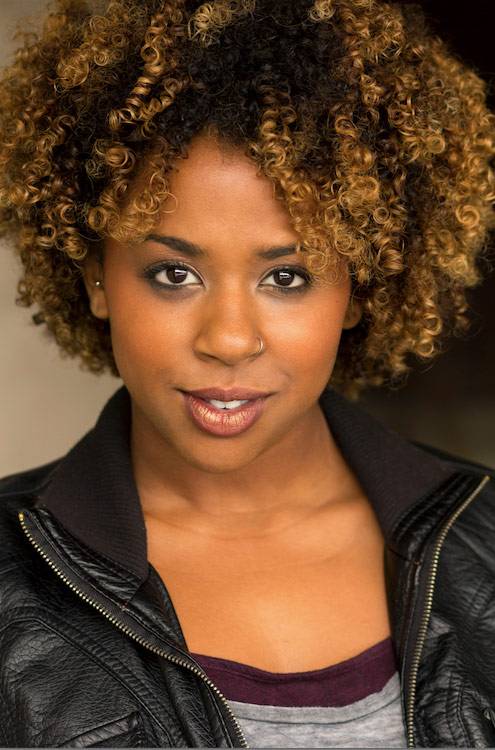 Breakingthechainsfoundation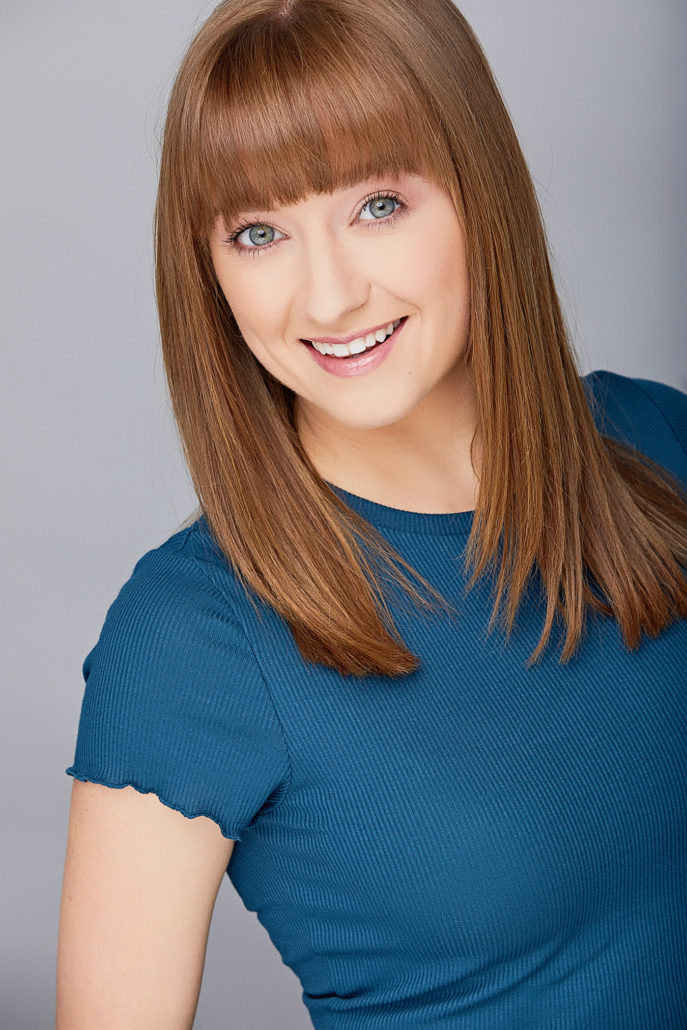 Breakingthechainsfoundation
Mikaela began dancing at age 3, teaching at 13 and choreographing at 14. A born and raised Iowan, Mikaela grew up training extensively in ballet, pointe, tap, jazz, contemporary, and hip hop. She also traveled the country attending and assisting for various dance conventions in order to expand her training and diversity.
Mikaela now lives in Los Angeles, CA as a professional dancer performing for and working with names such as Liz Imperio, Kent Boyd, Andrew Winghart, Rudy Abreu, Kathryn McCormick, and Allison Holker, and more. She has performed on stage, in music videos, and in commercials and is also a part of Marinda Davis' contemporary company "MarInspired; the storytellers".
Mikaela's passion lies in dance, in learning, and in being able to share that with the people around her. She hopes to use dance to inspire and to make a difference in people's lives.
Amy Barnard is a commercial and editorial photographer specializing in architecture, food, and travel, all of which are the things in life that she is passionate about. She has been running her Los Angeles based business since 2004. She has also worked with well-known actors in the film industry, including, Jessica Biel, Oscar winner Forest Whitaker and Emmy Award winners, Ray Liotta and Lisa Kudrow.
Amy received her Bachelor of Fine Arts Degree from Brooks Institute (Summa Cum Laude & Valedictorian). She also holds a French culinary degree from Peter Kump's NY Cooking School, which she has used to her advantage while photographing food.
Some of her client list includes: Brentwood Restaurant, Buchwald Talent Group, Café Brentwood, Capo Restaurant, among many others. Her published work can be seen in BBC Outlook, California Riding Magazine, The Design agazine, The Hollywood Reporter, The World of Fine Wine, and many more.
http://www.amybarnardphotography.com/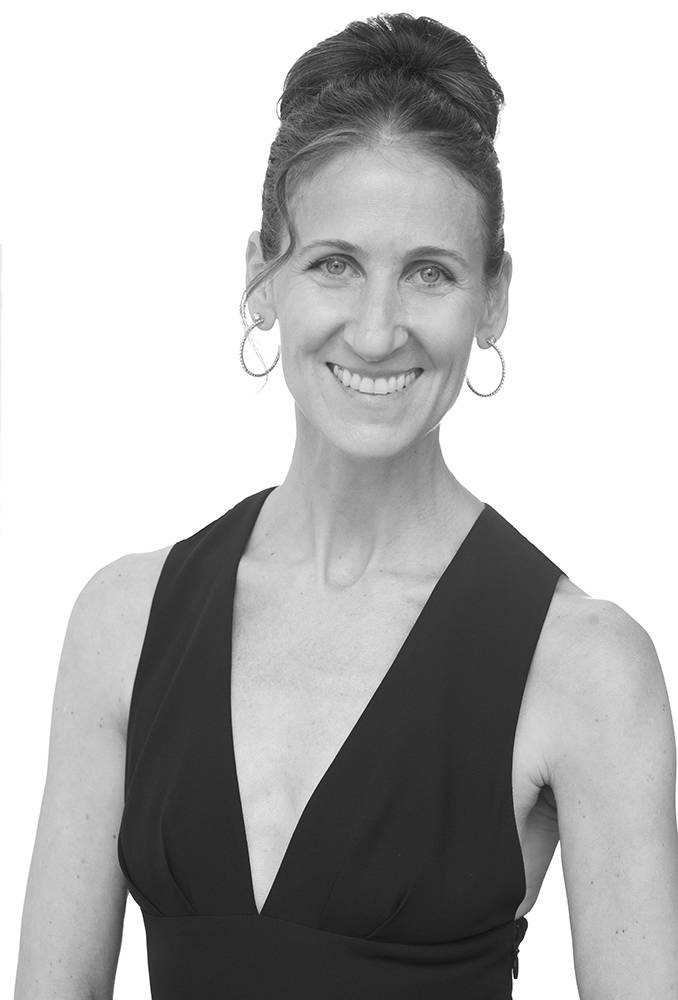 Breakingthechainsfoundation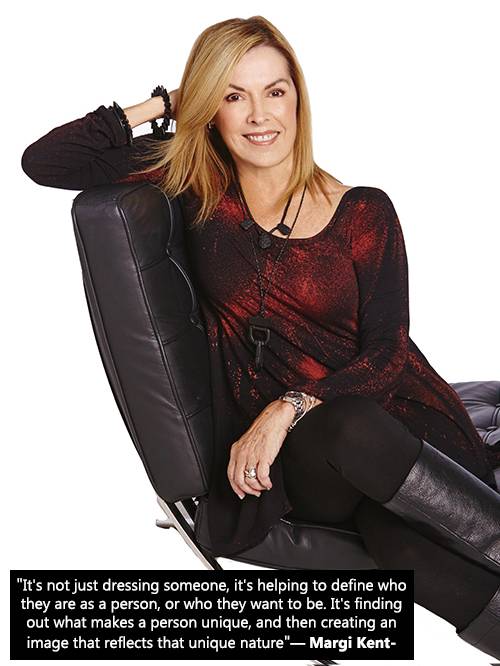 Breakingthechainsfoundation
Margi Kent is a Los Angeles based fashion designer that specializes in creating one-of-a-kind custom designs for any occasion. She translates your clothing needs into a personal style with beautifully fitted and quality garments that make timeless fashion staples.
She has a storefront studio in Los Angeles that also carries her ready-to-wear collection.
Kent is well known for her costume design and styling for stage, film and music artists. She has created the classic looks for many iconic artists including Stevie Nicks, Christine McVie & Lindsey Buckingham of Fleetwood Mac, Neil Diamond and Gladys Knight, just to name a few.
Kent's classic ensembles are featured in the permanent collection of The Rock and Roll Hall of Fame, The Metropolitan Museum in New York and The Grammy Museum in Los Angeles. Her work has also been featured in O Magazine, People, In Style, W, Harper's Bazaar and Vogue.
Curt Darling is a Dry Cut expert and Organic Hair Care developer. For over 20 years Curt has cut and styled top celebrities such as Mick Jagger and Elizabeth Taylor with his trademark method Darling DryCut™.
A native of Seattle, Curt began his career at the age of 17. Curt spent many years honing his skills in advanced training centers of London, Hong Kong and Los Angeles, as well as many Hollywood film and television sets.
Curt services clients and offers advanced training to hair stylists at his new downtown location at 440 S. Main st. in the historic core of Downtown Los Angeles.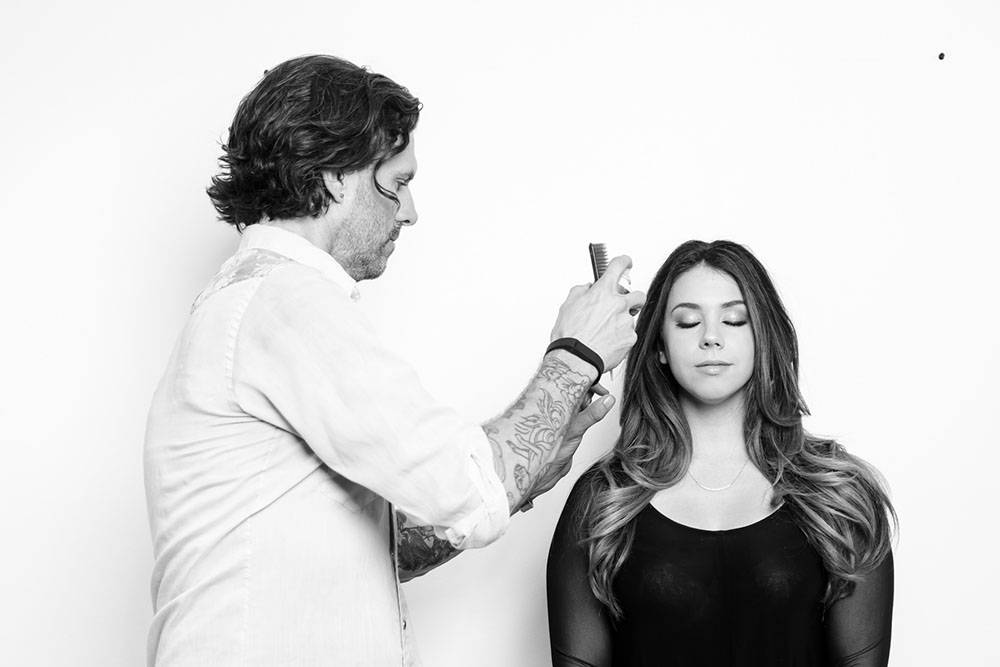 Breakingthechainsfoundation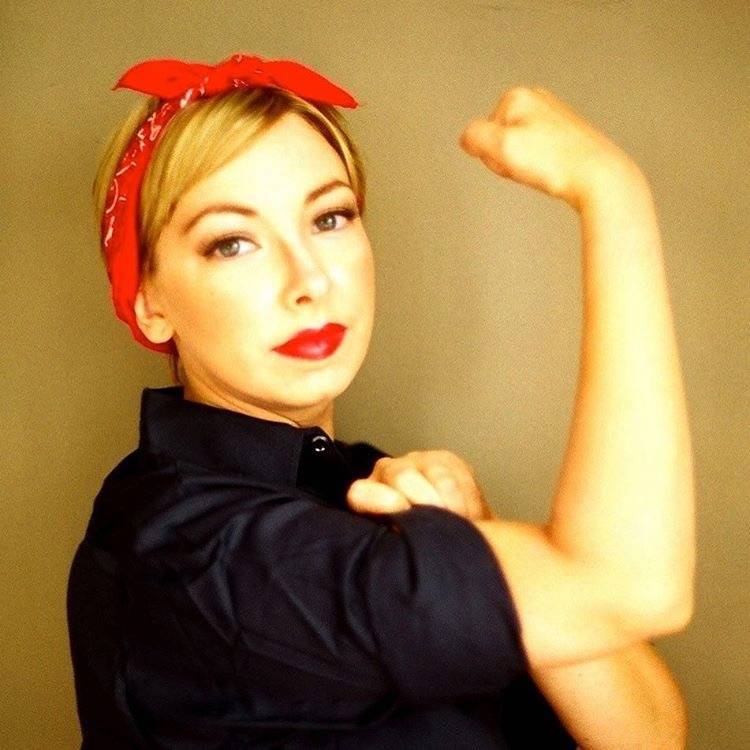 Breakingthechainsfoundation
Dawn is an LA based makeup, hair, and wardrobe designer. She has worked in both TV & Film, in such as the feature films as Strawberry Summer starring Trevor Donovan & Shelley Long and many more. Dawn also works internationally in print, commercial, and live performance. With a childhood steeped in theater, she has an eye and a love for the colorful and creative.
Zoë Fowler is a savvy young influencer, living, shaping and telling the upcoming Gen Z story. Not a stranger to entertainment she has appeared in TIME OUT KIDS NY by the age of nine, modeled for various campaigns, and also has been seen as an expert on NBC affiliates, as one of the faces of Glitter Magazine. As the co-founder and contributor to Glitter Magazine, For Girls Who Rock!, a national lifestyle, beauty and entertainment magazine, Zoë is a behind-the-scenes veteran in these worlds.
She's served as art director for the publication since it's fruition ten years ago and has interviewed the celebrities that people want to meet, including Khloe Kardashian, Nigel Barker, Elle McPherson, Kendall and Kylie Jenner, Rydel Lynch, Alli Simpson, and Zendaya, among many others. She has partnered with brands like Boy Meets Girl, Skechers, Farm House Fresh, TJ Maxx, Hi Smile, Be Yourself Be Beautiful, Kipling, Nails Inc., Blink Bar and Swell Sunshine, to name a few. Zoë's buzz-worthy brand choices are featured on Lifestyle by Zoë Fowler, a dedicated section on Glitter. Zoë is an expert in social medial platforms of all kinds and played a major role in developing and promoting Glitter's SelfLoveCampaign©, a social media initiative that has reached over 200 million people with a message of self-worth and developing a positive body image.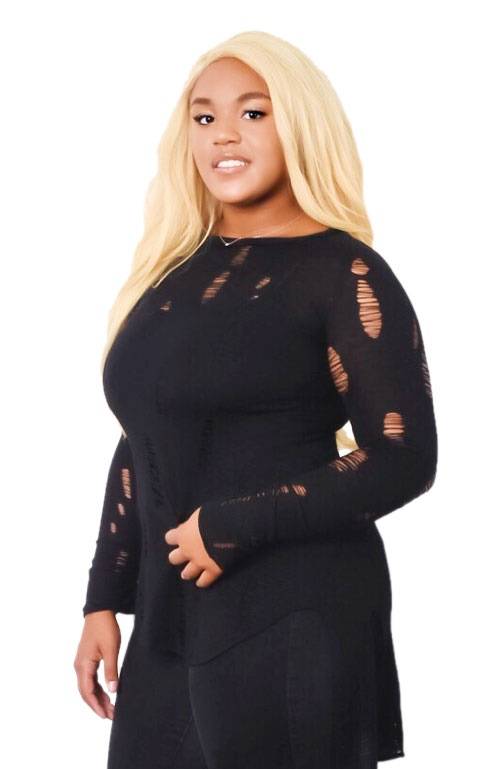 Breakingthechainsfoundation
Glitter Magazine #SelfLoveCampaign

Glitter Magazine
Breakingthechainsfoundation
In an effort to spread awareness about the importance of a positive self-image, GlitterMagazine launched a global campaign called #SelfLoveCampaign© Glitter has invitedcelebrities and real people to join the movement by sharing what self-love means tothem. #SelfLoveCampaign© is raising money for various charities including I AM THATGIRL and partnered with Breaking the Chains to bring recovery from eating disorders,through the promotion of self-love.
#SelfLoveCampaign© has reached over 200 million people with hundreds of celebsincluded. Celebs on our campaign include talent from ABC, NBC, MTV, FOX, DISNEY,NICKELODEON, HOLLYWOOD RECORDS, ATLANTIC RECORDS, LIFETIME, CBS, andFREEFROM/ABC FAMILY to name a few. Some celebs we have on the campaign includeKat McNamara, Rydel Lynch, Kelli Berglund, Kelsea Ballerini, Cody Simpson, Alli Simpson,Sanaa Lathan, Bob Proctor, Arden Cho, Coco Jones, Mollee Gray, Dove Cameron, RyanMcCartan, Jillian Rose Reed, Normani Kordei of Fifth Harmony, Skylar Stecker, China AnnMcClain, Asia Monet Ray + Jessica Maria Garcia, Nia Sioux, the world's number #1 Vinerwith 100 BILLION LOOPS, Lele Pons and hundreds more that have requested to join in.Glitter's #SelfloveCampaign© with all of our celebrities involved launched FEB 2015, hasreached over 200 million combined and is now inspiring brands and celebs inentertainment to start talking about self-worth, self-love and a positive body image.
Nine months after our launch, Justin Bieber's Love Yourself released and trended, as didHailee Steinfeld's Love Myself single in September. This topic inspires the nation andconnects brands to a successful celebrity campaign and promotion.