coming soon!
Breaking The Chains Foundation Presents
Finding Alice – Book/CD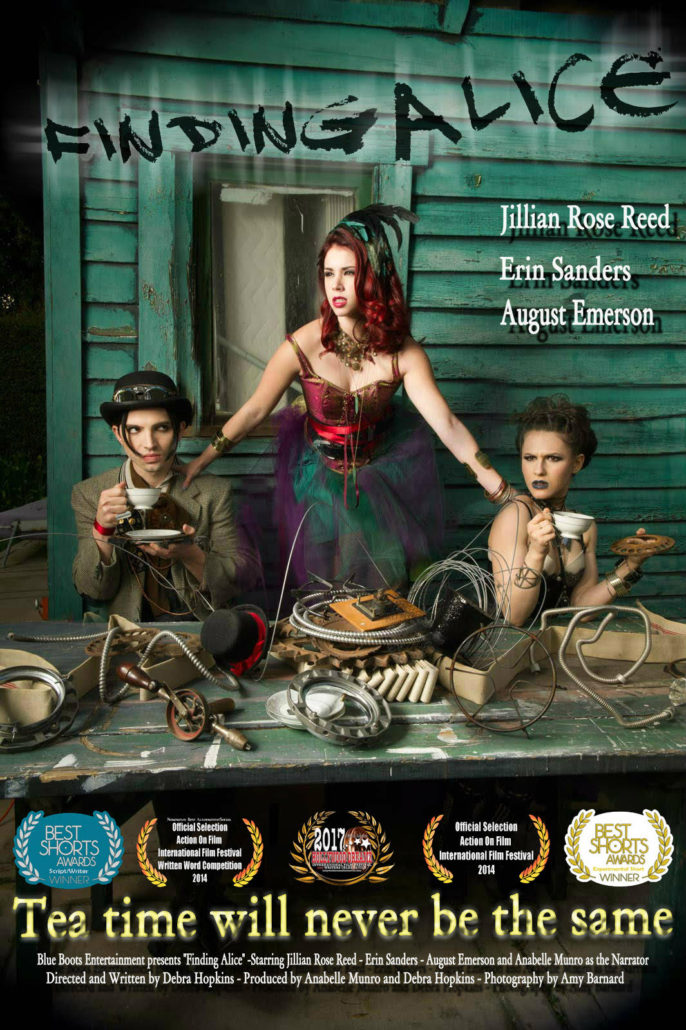 Finding Alice Book/CD set is available for sponsorship:
Contact Us for more information
Book/CD Series:  Finding Alice
What: Finding Alice Book/CD Set based on award winning short film for purchase or sponsorship.
What Else:  A Book/CD set shared in panel format with creator Debra Hopkins, photographer Amy Barnard, and actress Jillian Rose Reed to visit high schools, colleges, various treatment centers, and venues accompanied with a 15 minute Q and A.
Goal:  To provide unique and engaging awareness, recovery, self-discovery, materiels, tools, and outlets for those struggling with addiction.
Audience: 12– 25 years old male and female
Creator/Writer: Debra Hopkins
Based on the award-winning short film, "Finding Alice", written, directed, and produced by Debra Hopkins and starring Jillian Rose Reed comes a captivating stylized storybook and CD set.
What if each page turned was brought to life by captivating images, voiced by poetically unparalleled characters, and joined by narration?  "Finding Alice" is a story book about a girl rendered helpless suffocating within a corrupted tea party and industrialized world full of twisted mortar, metal, and steel struggling with the vicious entities that dwell within. Her journey unlocks the key to find the true meaning of who she is meant to be, embracing her freedom for tea time will never be the same.