An Interview With Mikaela Zarsky
"Be good."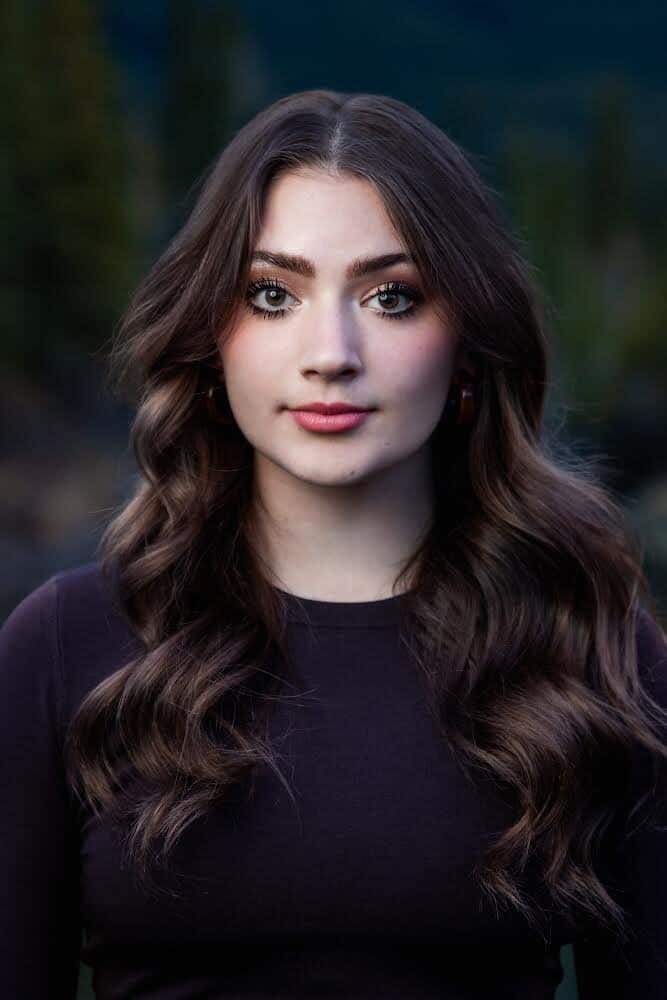 AN INTERVIEW WITH MIKAELA ZARSKY
BTCF: As a dancer, there are many obstacles when it comes to body image – can you share what that means to you?
Mikaela: Body image is defined as the subjective picture or mental image of one's own body. To me, it is something so deeply personal. In an environment conducive to negative body image and a craft historically rooted in unrealistic physical standards, it definitely takes a toll on one's body image and I think it is something everyone can relate to in one way or another. Some obstacles that I have personally faced include trying to conform to the societal image of dancers, basing my self-worth on appearance, and constant critiquing. I feel like many other dancers share my struggle in trying to heal these mindsets.
BTCF: How long have you danced, and can you chat about how it all began?
Mikaela: I began dancing at age 3 and have been dancing for 14 years. Dance has always been very important for my family, especially regarding our Ukrainian culture. Both of my parents were dancers, so it is definitely in my blood. I started in Ukrainian, ballet, tap, and jazz, as well as played many sports as a child. I found a deep love for dance and began other styles, such as pointe, contemporary, lyrical, hip hop, ballroom, acrobatics, and so on. As I grew older, I realized I wanted to dance professionally. At the age of 14, I moved from Edmonton to Calgary to pursue a higher level of training at the Alberta Ballet School Professional Division and YYC Dance Project. Since graduating high school, I now attend the CLI Conservatory.
BTCF: How does dance communicate within you to be able to explore your own emotions good, bad, indifferent?
Mikaela: I think our bodies each communicate to us differently and mine knows that it needs to move. I have always struggled with talking or sharing my emotions, but dance has always felt safe. Movement has taught me to nurture my feelings, whether they are good, bad, or anything in between. In dance, I am able to be at my most authentically vulnerable self.
BTCF: BTCF uses the power of all forms of art to foster creativity, connection, and community when it comes to prevention of body-focused and mental well-being stigma. How does your form of art create this message for you as you share it with others as well?
Mikaela: The artform of movement and dance creates a safe space to explore your body and express your inner self. The dance community encapsulates such inspiration and innovation. Movement creates such a special connection between each other which has great power to heal and bring light.
BTCF: Being an artist is a unique vessel of utilizing self-expression – do you find yourself being able to foster that type of self-expression to other young artists when teaching dance classes?
Mikaela: When teaching others, I try to express and share myself in my truest form in order to create a space for others to do the same. By acknowledging the beauty of exploration and individuality, we can foster an environment of support and unity in diversity. Personally, I love getting to see when people's eyes light up with joy and curiosity when giving them the invitation to be completely themselves as a dancer.
BTCF: How do you think social media has affected your generation?
Mikaela: Our generation's relationship with social media is definitely very complex. It impacts every aspect of our lives and we have become codependent on technology for functionality, which is both useful and harmful. Social media affects our ability to be present in reality when we are being sucked down a rabbit hole of information and entertainment. It has the power to be extremely time consuming, present false realities, and cause comparison. That being said I do believe social media can be an incredible resource, be extremely fun, and allow us to connect with others.
BTCF: You are so accomplished at a young age, what is your favorite type of dance and what are three tips you would give to other youth who want to journey into the dance industry?
Mikaela: I would have to say my favorite type of dance is contemporary fusion. I have trained in a wide variety of styles, so I really love being able to blend them all together. Firstly, I would say just start moving, exploring, and creating. All it takes is one step. Everyone starts somewhere, but the key is to just start the journey. Next, use other dancers as inspiration rather than for comparison. I believe it is all about perspective and so much of what I have learned as an artist is accredited to simply just watching others with an open heart. Lastly, remember that dance is serious play. It should be a way to express yourself and feel good to you despite the aesthetics. In such a rigorous industry, try to always find the fun in it.
BTCF: What are three goals you have for yourself?
Mikaela: For this question I'm going to give two different answers. My goals for my dance career include going on tour with a music artist such as Justin Timberlake, performing in the Superbowl halftime show, and dancing in a movie. However, in my personal life I hope to get a degree and specialize in sports psychology, travel the world while learning about various cultures, and make an impact on someone's life.
BTCF: We are so excited to have you as a youth ambassador! What drew you to BTCF?
Mikaela: I initially found out about Breaking The Chains Foundation as a participant of the Inside Out workshop with Alex and Devon Little, as Alex has been one of my mentors since I was very young. I dove deeper into the BTCF through social media. The message of BTCF truly resonates with me, is something I very much relate to, and is something I am very passionate about. It was something that I knew I needed to be a part of to foster change through artistry. I thought if I have the opportunity to be a part of an organization that could help one young dancer who was just like me growing up, then it was what I should be doing.
BTCF: What are ways you wind down and take care of YOU?
Mikaela: I really love my alone time to rejuvenate. Additionally, stretching, listening to music, journaling, drawing, going for a walk, and spending time in nature are all things that I do solely for myself.
BTCF: You have a big year coming up! How do you create balance in your life?
Mikaela: Balance is something I definitely struggle with. I strive to find small moments to take time for myself even if it is as simple as a deep breath. I think making goals in the various different areas of my life helps me to pursue wellbeing as a whole.
BTCF: We look forward to working with you! Any other news you have to share that you would like to use your voice to inspire other artists?
Mikaela: I would just say to take the risk. I just moved countries to pursue dance professionally, and that risk is unfolding into the most magical journey. None of this experience would have happened if I hadn't dove head first into something that scared me.
BTCF: Have you ever struggled with your own body image and are you able to share what that was for you?
Mikaela: Definitely. As a dancer and human, I have fallen into patterns of self-doubt and comparison. Especially as a dancer, staring at myself in mirrors for several hours a day and constant critiquing has been a challenge to retrain the negative mentality. It was as if my mind was attacking my body for simply just existing to carry me through life. Learning to show my body self-compassion has been a constant journey for me.
BTCF: How important is it to have a support system? – and who are your heroes that support you?
Mikaela: Extremely important. As humans we need community. I would definitely categorize myself as someone who is very independent, but I am extremely grateful to have a community that will always be there for me. Having a trusted support system makes me feel held at both my highs and my lows. I would have to say my heroes that support me are my family. They are my biggest inspirations and role models. They have sacrificed everything to support me and I truly cannot express how thankful I am for them.
BTCF: Your ability to express such artistic expression as a dancer is a beautiful thing – what is your process as you interpret a dance?
Mikaela: I believe the intention is so important. What it feels like rather than the aesthetic shape creates genuinity and makes movement sacred. There is such beauty in humanity and truly the simplest thing can be called dance. Also, I love dancing purely because it is fun.
Photo credits: Joel Varjassy @louisstudios , Amy Gardner @amy.j.gardner , Cheyenne @boivinphoto , Prestige Photo Studio
https://breakingthechainsfoundation.org/wp-content/uploads/2022/09/headshot.jpg
1000
667
BTC
https://breakingthechainsfoundation.org/wp-content/uploads/2023/09/BTCF-Logo2-transparent.png
BTC
2022-09-16 08:10:06
2022-09-16 08:11:53
An Interview With Mikaela Zarsky