Elements of Expression Artist Series
Annual Celebration of Creativity
Breaking The Chains Foundation teams up with our Celebrity Ambassadors and a variety of artist contributors to celebrate everyone's unique journey and personal story through all forms of artistic expression.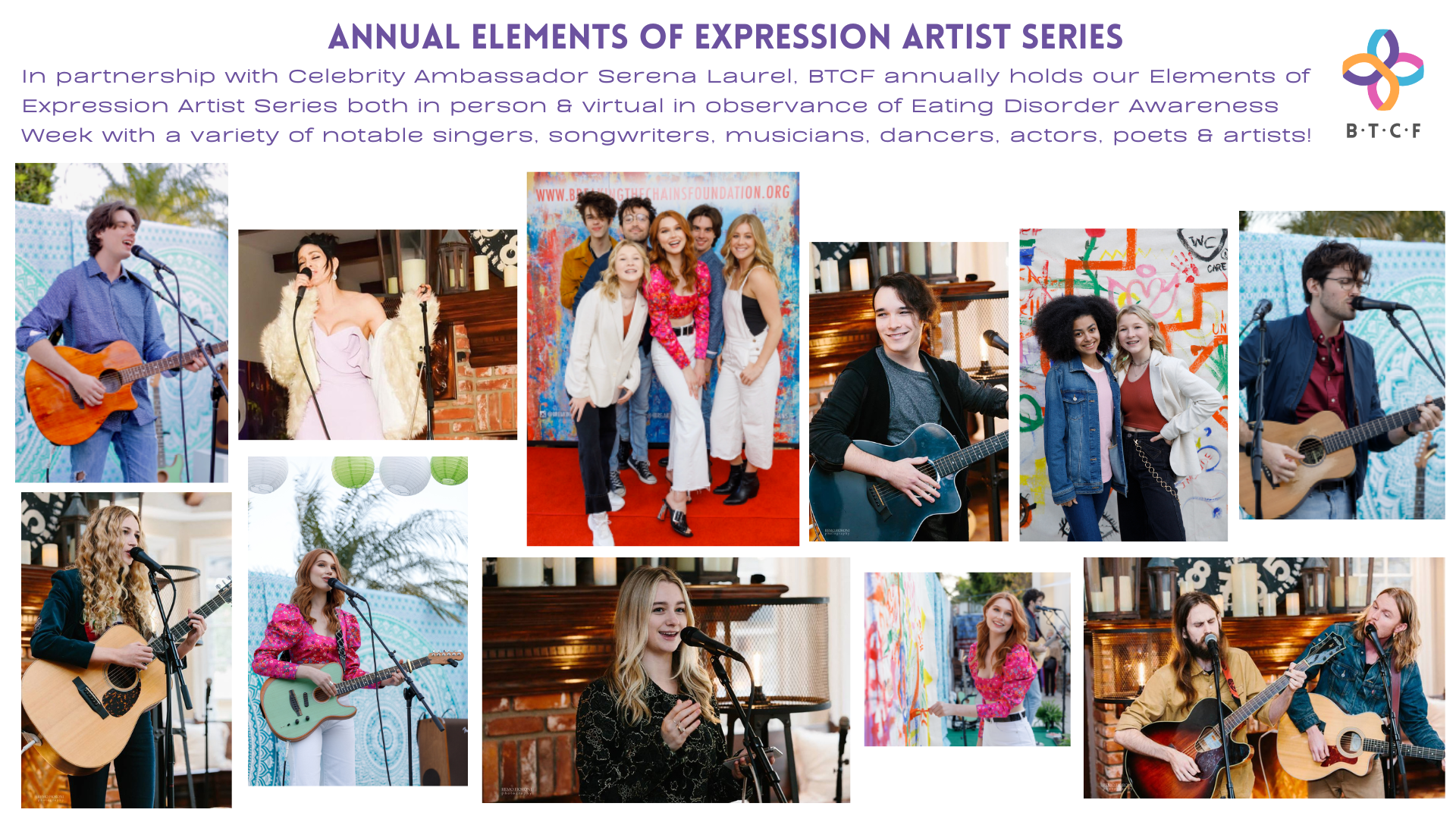 Contact us for more information
Click here to scroll through various artists' videos for the series
The roots of Elements of Expression began in person at the Artists Project in Los Angeles MC'd by our Celebrity Ambassador, Mollee Gray.  Then we went virtual streaming close to 40 artists sharing their stories through their own form of art on our BTCF Facebook Live hosted by Celebrity Ambassador, Serena Laurel.
This series has continued to grow streaming annually on both BTCF Facebook and BTCF IG.