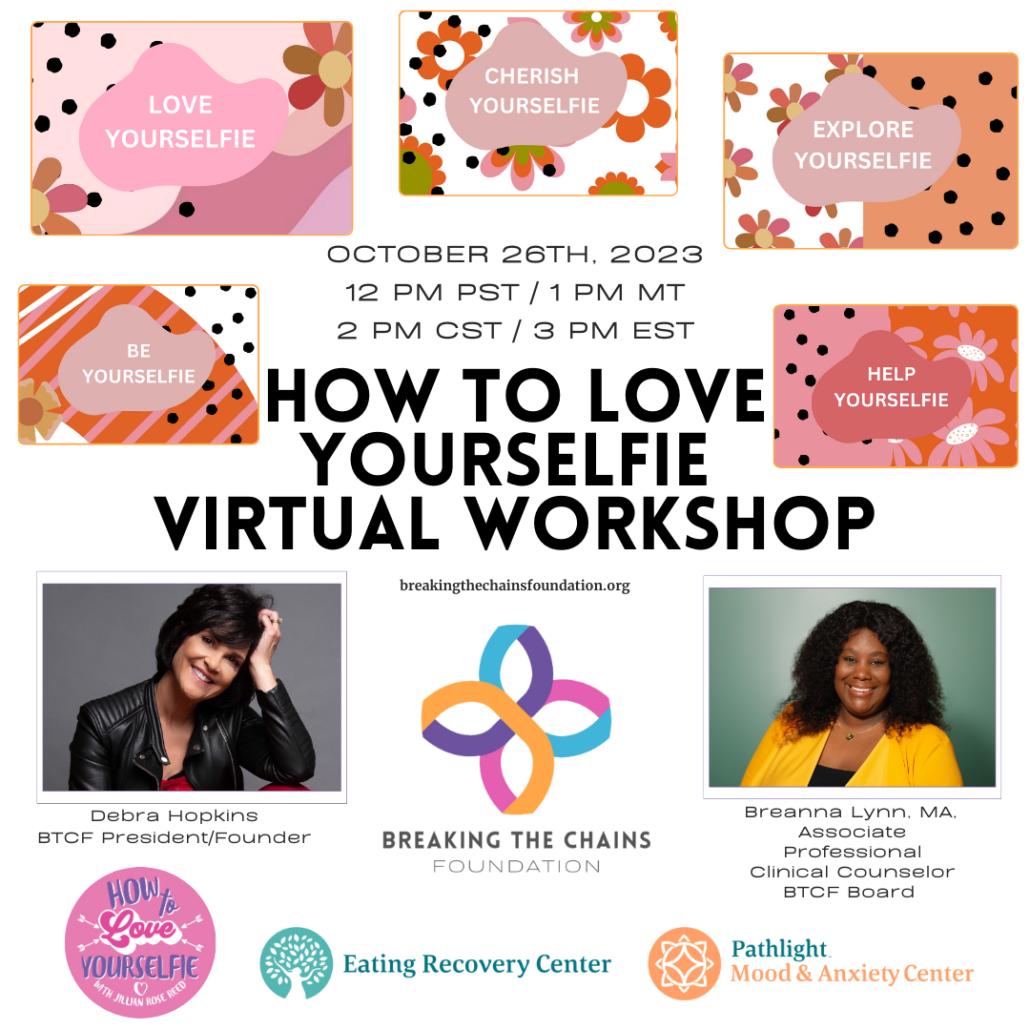 How To Love Yourselfie (HTLYS) is an online social media literacy and eating disorders support prevention program with interactive videos and workbook created by Breaking The Chains Foundation (BTCF) Board/Celebrity Ambassador Jillian Rose Reed and co-created by BTCF Clinical Team.
HTLYS is geared toward 15 to 22 year-olds and available for groups and individual usage. This research-based program comes with an HTLYS Facilitator Guide. Upon completion, there is a short survey for participants.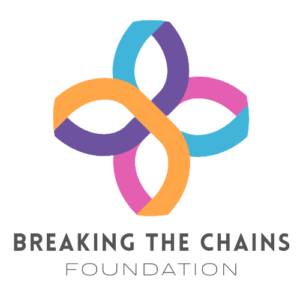 This workshop has five (5) "selfie" modules with videos and worksheets per each module that provides awareness and critical thinking skills so young people can challenge what they see online as well as create more peace of mind for those who support them. While the program has two formats to choose from, in this workshop, BTCF President/Founder, Debra Hopkins and Board Member Breanna Lynn, MA, Associate Professional Clinical Counselor will present an overview of the program and facilitate the one-hour short version of the program, along with a Q and A.
HTLYS is developed as a prevention program to provide additional support to those who are looking for support and education around positive body image, self-esteem, and social media literacy. This program is intended to support and aid in cultivating positive and reflective conversations around body image. This program is not intended to be used in lieu of eating disorder treatment with a medical, clinical, and/or nutritional provider.
Follow up with your pediatrician or primary care doctor if you have concerns about eating disorder symptoms or treatment.