ARIA BROOKS
"Sometimes you never know the values of the moment until it becomes a memory" Dr. Seuss
Aria Brooks is an actress, singer, dancer, filmmaker, writer, producer, editor, director, and overall creator! Presently, you can catch her as a series regular on the Nickelodeon TV show, "All That", starring in the awarding-winning feature film, "Harriet", and make sure to check out her YouTube channel, It's Aria Brooks.
This is one young powerhouse, a role model, and wise beyond her years! To meet Aria in person is a wonderful thing, to chat with her is jaw-dropping, and to watch her create and perform is an extension of her intelligence, creativity, passion, beauty, and kindness. She is who she appears to be – truly authentic and a complete joy to be around. Aria Brooks is making waves in both film and television as well as her own work. Click here for Aria's interview.
Photo credits: 1) Nickelodeon 2) Getty Images 3) @birds_eye_photo
PREVIOUS FEATURED ARTISTS
AMY KATHLEEN LEE
"You don't have to dance through this alone"
Amy Kathleen Lee is a former pre-professional classical ballet dancer, eating disorder and suicide survivor. She started her own nonprofit called Dancing with ED Inc. in 2013 to address eating disorders in dance. Amy also works as a mental health trainer, speaker, using personal story and human connection as an avenue to healing.  She is a Q.P.R. Suicide Prevention Trainer through the QPR Institute, a National Council of Behavioral Health YMHFA Instructor, and a Member of the Suicide Prevention Council of San Luis Obispo County.
Recently, BTCF was thrilled to partner with her in presenting her virtual workshop "Healing the Artist Within" – What Artists Need to Know About Trauma Recovery.  Whereas Amy shared the role trauma recovery plays in reconnecting with your inner artist.  Her openness, truth and personal story inspires deep and powerful connections to many.  Amy's annual show presented by Dancing With ED, "Stages of Change: A Dancer's Body Journey works with a variety of dancers statewide.  Her passion and commitment to her work is inspirational and she is a joy to know – thank you Amy! Click here for Amy's Interview
PRISCILLA O. AGYEMAN
"Do nothing without intention"
"My mantra in life and an excerpt from a song interlude of
Solange Knowles' 2019 album, When I Get Home." Priscilla O. Agyeman
Priscilla O. Agyeman, MPH is the CEO & founder of Saddie Baddies, a virtual safe space for women of color to destigmatize mental health and initiate collective healing.
Discovering Saddie Baddies and the magic behind it all; Priscilla O. Agyeman was such an amazing experience! Priscilla's passion and commitment to all those she serves every single day is truly inspiring and personal. In such a short time, Saddie Baddies has already been featured in Self Magazine's "44 Mental Health Resources for Black People Trying to Survive in This Country", among other publications and podcasts. Her unique creativity speaks volumes amongst all of her social media platforms which are all growing and thriving daily. Stay tuned for lots more from Priscilla and Saddie Baddies! Click here for Priscilla's interview.
JENNA ROSE SIMON
"Don't bother breaking the door down. I found my way out" – Evanescence.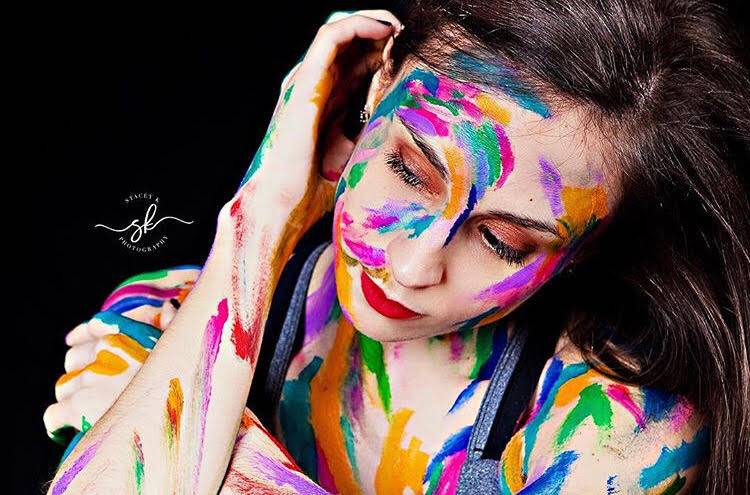 Photo credit: @staceyk.photography
Jenna Rose Simon is a professional artist and author, eating disorder advocate, & teacher. When one of her drawings went viral, she found herself quickly being featured on numerous media outlets and programs including ABC news and Good Morning America.  Before she knew it, her work had created deep thought-provoking world impact.
Jenna is not only a truly gifted artist, but a warrior whom has transformed her tremendous suffering she endured in her life into pillars of hope, awareness, dedication, care, devotion, and love to global communities that suffer from eating disorders, abuse, trauma, and mental illness.  Her art speaks on its own, yet she continues to share deep narratives because she will no longer be silent.  She is super intelligent and well-spoken too!  Much love Jenna xo
NOLA Chef Gason Yen Nelson
"The state of being fully immersed into an activity is called 'flow'. Flow is my culinary code. At the end of the day I just want to make a difference."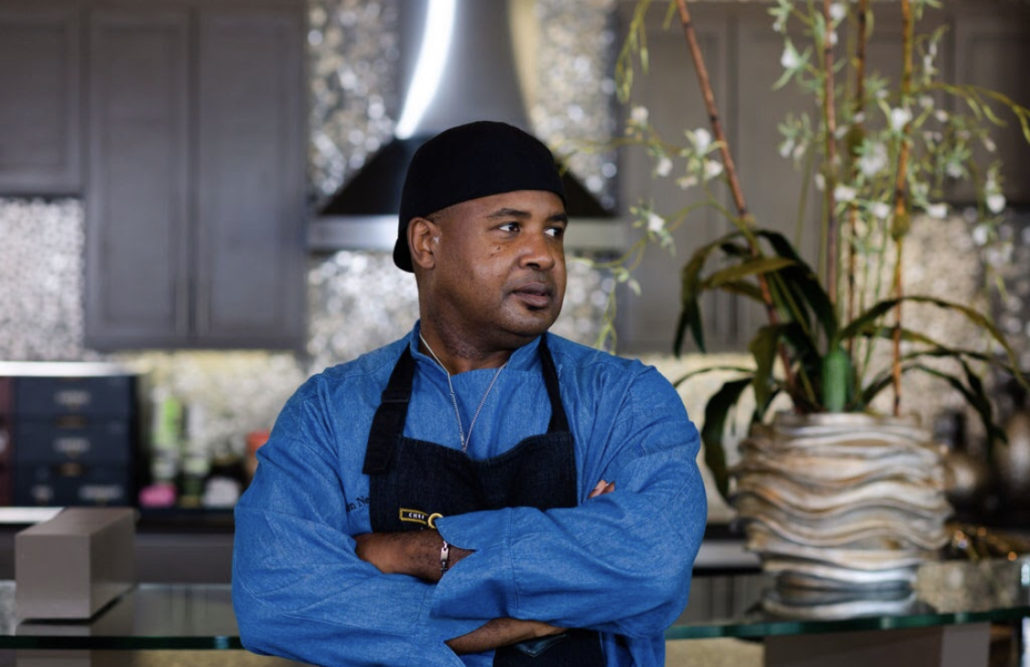 NOLA Chef Gason Nelson is a Global Cooking Instructor for The Chef & The Dish, a Private/Personal Chef/Owner/CEO of "Full of Flavor" in New Orleans, and a National Featured Chef in many publications, television programs and festivals.
Chef Gason is the real deal!  A true diamond in the rough who has such passion and love for the art of food serving so much joy and meaning into people's lives on a daily living.  He is a giver with a heart of gold and energy for days.  Click here for Chef Gason's interview

BRIANNA MCKEE
"One day, the mountain that is in front of you will be so far behind you, it will barely be visible in the distance. But the person you become in learning to get over it..that will stay with you forever."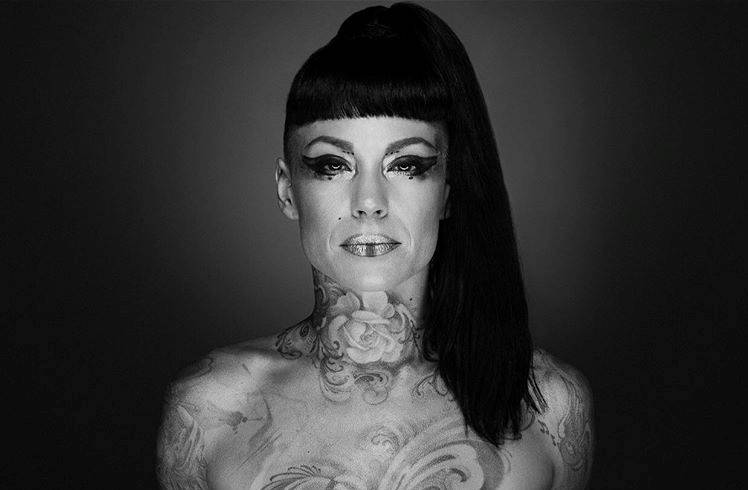 Photo credit: @jason_harper_photography
Brianna Mckee is a professional dancer, tattoo connoisseur and collector, LMT, 200 RYT Yoga Instructor, and Reiki 1 & 2 certified practitioner.  Presently, you can catch her in the provocative Cirque du Soleil featured show, "Zumanity" in Las Vegas.
To chat with Bri is a one of a kind experience – honest, raw, emotional, kind, in-depth, loving, intelligent, fearless, vulnerable, and giving.  She gives insight to some pretty intense moments in her life, yet lends hope and healing with an internal self-motivated passion to want to help and support those in need of eating disorder recovery. Click here for Brianna's interview
Alex Little
"By acknowledging the power of others' presence, we begin seeing and listening to one another and we, individually are more and more willing to be seen and heard."
Top Photos by: Bella Moxi @bellamoxidance
BTCF sat down and chatted with International Dance Master Teacher/Choreographer and Breaking The Chains Foundation Board Member, Alex Little to discuss everything "7 Chairs, her creative process, and what inspires her! Click here for Alex's feature interview.
Lower Photos by:  6iXTEEN89 Photography @6ixteen89photography
MIKE COLLINS: Co-Owner of Shockboxx Gallery
Established in March 2017 by Mike Collins and Laura Schuler, ShockBoxx continues to host several emerging artist group shows and solo shows each month and has become a destination for those seeking a night of culture in the South Bay. Showcasing themes that are rarely found elsewhere. ShockBoxx features artists in popup style shows which always leaves patrons wishing for more.
BTCF sat down and chatted with Mike about his art and more.  Click here for Mike's feature interview.
Mike's next show is March 23rd, 5 – 9pm. Visit the www.shockboxxproject.com for more information.
Being a Creative Introvert with Marlowe Peyton
Meet the multi-talented Marlowe Peyton. In addition to her acting career, she is also a talented singer, songwriter, producer, and animator. With a long list of acting credits and her first animated project "Parker Bubblegum" accepted into the 2018 AOF Film Festival she is well on her way to success. Marlowe is a member of the Young Hollywood campaign for Breaking the Chains Foundation. Hear what she had to say when BTCF sat down and asked her some questions about being a creative teen, Creative Teens In Motion.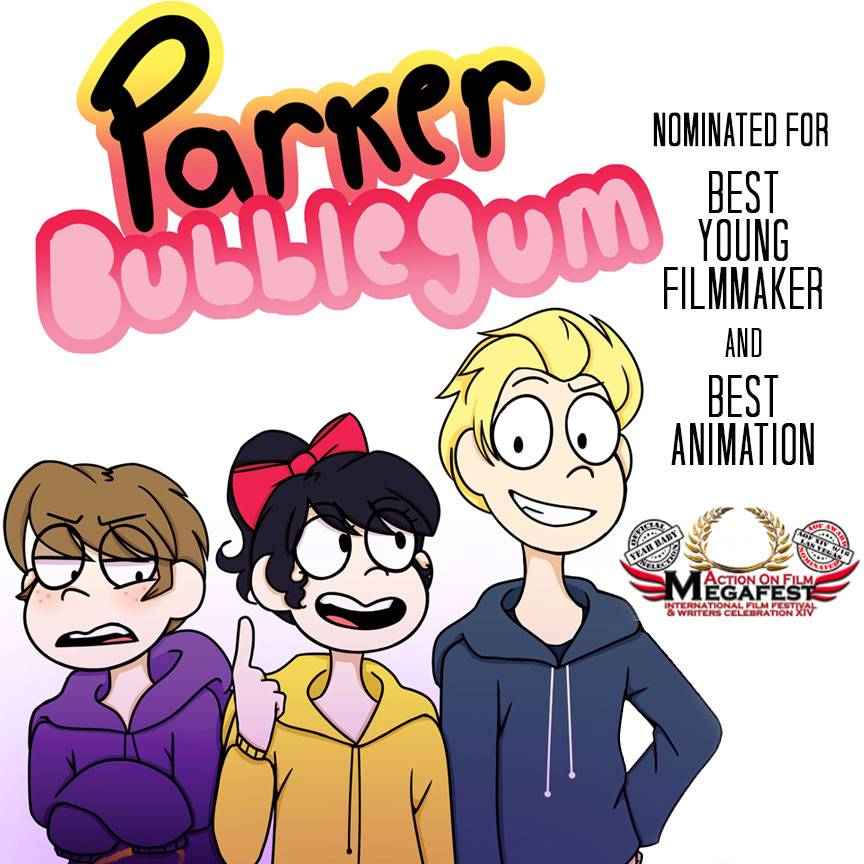 Marlowe officially started her acting career at the age of four and has continued to work on both large and small screens ever since. She has been blessed with the opportunity to have worked with some very prestigious directors; Christopher Columbus, Alan Poul, Alisa Statman, Pamela Fryman, Randall Einhorn, Paul McCrane, Nahnatchka Khan to name a few.
All of those incredible experiences and her love of animation and storytelling have led her to create "Parker Bubblegum." Marlowe is an avid illustrator, writer and singer/songwriter, who is greatly inspired by Alex Hirsch, Rebecca Sugar, and Mel Brooks.
For the past 2 years Marlowe has been carefully crafting the world of "Parker Bubblegum," which has been nominated at two major film festivals for "Best Animated Short" -Action On Film Festival and "Best Children's Film" – Hollywood Dreamz International Film Festival in addition to these Marlowe has also been nominated in both festivals for "Best Young Filmmaker" which is a testament to her work as the creator, illustrator, writer, actor, and director of "Parker Bubblegum."
Marlowe's offbeat sense of humor and pure dedication has led her to create an incredibly interesting diverse cast of characters portrayed by an incredible cast. A group of talented actors has stepped up to support her vision allowing her to begin to bring the "Parker Bubblegum" universe to life.
–
–
Meet Emmy winning actress and New York Times best seller for her tween series, Pandora, Carolyn Hennesy as she inspires young creative minds.
Carolyn is a celebrity ambassador as well as on the board of directors for Breaking the Chains Foundation. Join her in the BTCF series, The Art of Writing, as she shares her personal insight as a writer and explains how writing can be used as a strong tool to bring forth the inner creativity that lies within each one of us. Writing can be a tool to not only enchant others, but also to inspire one's own mind and soul to bring forth healing.
THE ART OF WRITING WITH CAROLYN HENNESY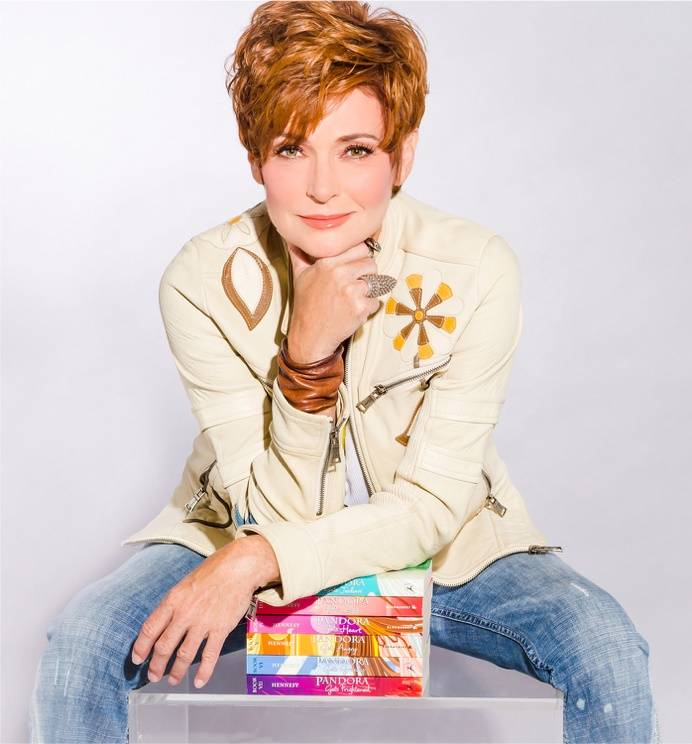 As Carolyn put it: "Nine years ago, if you'd turned to me and said 'Carolyn Hennesy, you're going to have eight books on the shelves and you'll be a New York Times bestselling author,' I would have looked at you like you had just sprouted purple antlers. 'No, no… I'm always and only an actor,' I would have replied. Looking back, I realize how silly that mindset was; but what if I had never written that first word? I realize that I am the quintessential living example of 'you never know what's just around the corner.' Life tossed the gauntlet of literature in front of me and I snatched it up. Now, I'm creating whole new exciting worlds, peopling them as I wish, setting plots and stories in motion and determining each and every result using only my mind and my ten little helpers. If so, take heed, dear reader: what adventures might be waiting for you?"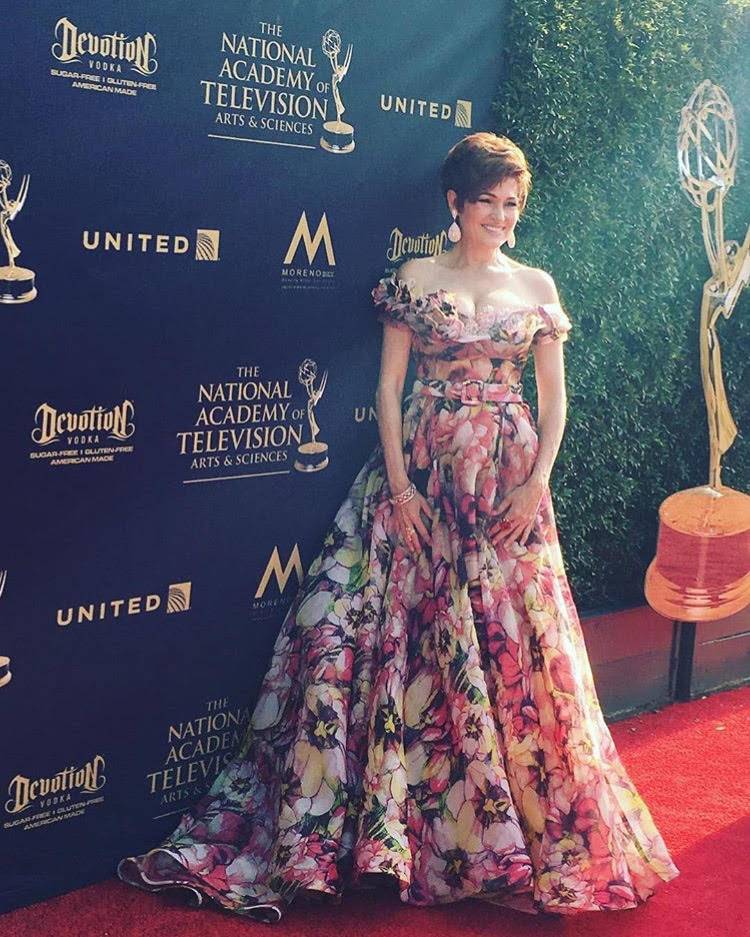 2017 Emmy Winner Carolyn Hennesy