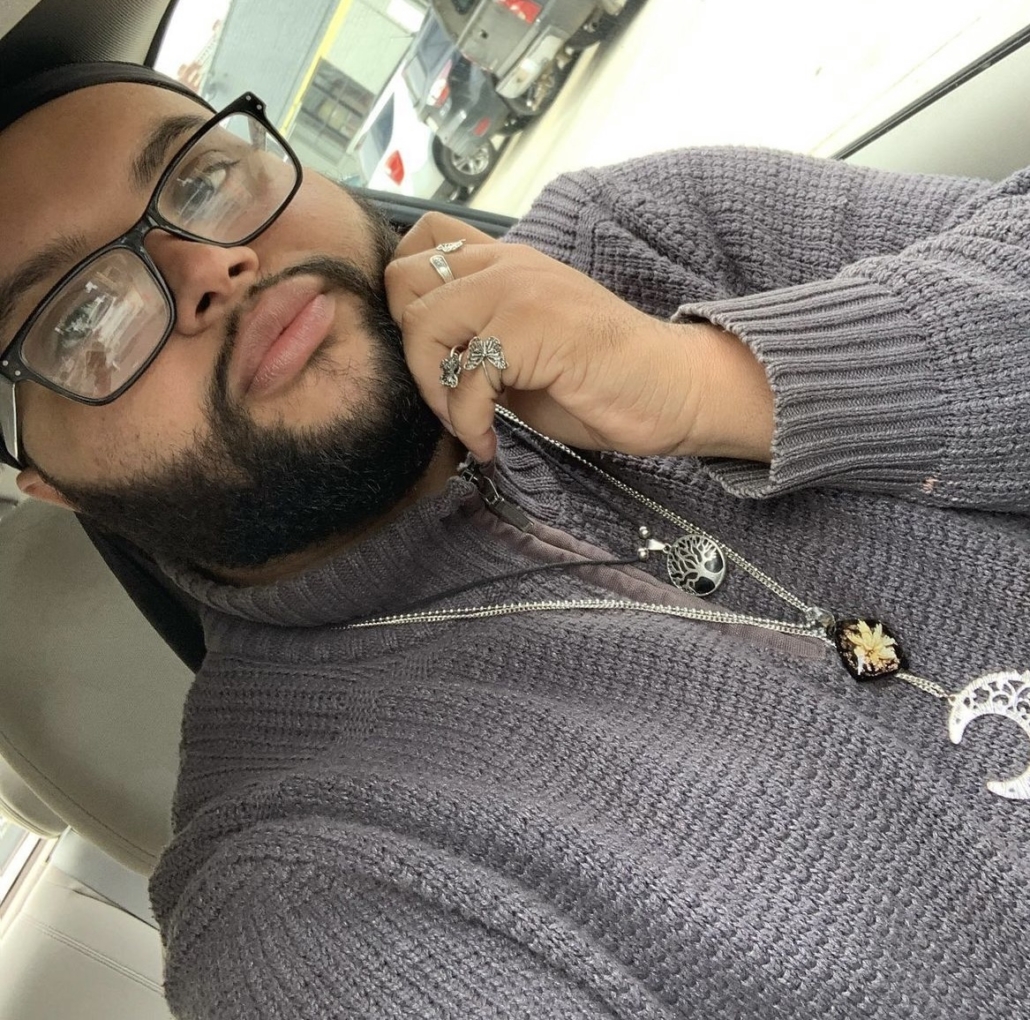 JAICEE PARTRIDGE
Jaicee Partridge is a native to Detroit, has trained intensely in various styles of dance, drama, and music throughout their life. Their love of the arts showed as a toddler and expanded when they began acting, classical instrument, and vocal training in elementary school and only grew when they joined Anita's Theatre of Dance and Performing Arts in Sterling Heights, Michigan. There they participated in many stage productions, acting/film work classes, and studied various styles of dance under the guidance of owners Anita Giza and Anita Schmidt. Jaicee attended many masterclasses and workshops, one being with JMESDA under the guidance of Jayson Michaels, Deena Bryan, and Angela Harris. They were offered a scholarship and the opportunity to be an ES Kid with the company. They toured the United States dancing with various guest artists and with. Jaicee's training continued at Deborah's Stage Door Centre of the Performing Arts in Rochester Hills, where they performed in the America's Thanksgiving Day Parade, Comerica Park, multiple theatrical productions, and trained intensely with many choreographers in the industry.
Jaicee's love for creating and teaching grew, as they assisted and led various dance classes with a special interest in jazz, contemporary, and modern. While attending Wayne State University they took multiple dance classes both in lecture and studio while studying Psychology. In 2016, they earned a resident teacher position with Broadway Bound Again Dance in New Baltimore, Michigan. During the pandemic, Jaicee's hunger for knowledge in movement, the body, and creative processes deepened. Virtually Interviewing multiple artists and movers to create dialog about how the pandemic was affecting them. In 2021, Jaicee was offered their first professional dance work as an ensemble member for the Chicago-based dance company Molly Shanahan/MadShak led by Dr. Molly Shanahan. The ensemble will be premiering their full evening length piece EXBODY: Strike Vibrate Shatter this October in Chicago. Jaicee will also be performing in their first dance residency in downtown Columbus this upcoming January with Dr.Shanahan and various artists. In 2021, Jaicee also joined IlluminaTe Dance and Arts Center based in Tecumseh, MI owned and operated by Deena Bryan, as a resident teacher and choreographer for the illuminaTe 43 Company.
Jaicee continues learning and cultivating their own movement while sharing their experiences/philosophies with fellow creatives in hopes of providing open dialog and a safe, accepting, and warm space for all artists.
It was such a joy to chat with Jaicee, the conversation could have lasted for hours and hours, he is a very kind, compassionate, passionate, intelligent, and creative human being.  More to come with Jaicee and can't wait! Click here for Jaicee's interview