The Power of Creative Play and Movement
Join us for a fun, unique, family-friendly event highlighting the power of creative movement and play to support our mental, physical, and emotional health and well-being! Experience various stations from shadow boxing, cartwheel races to yoga and much more!
Brought to you by Breaking The Chains Foundation, Eating Recovery Center, and Keystone Treatment.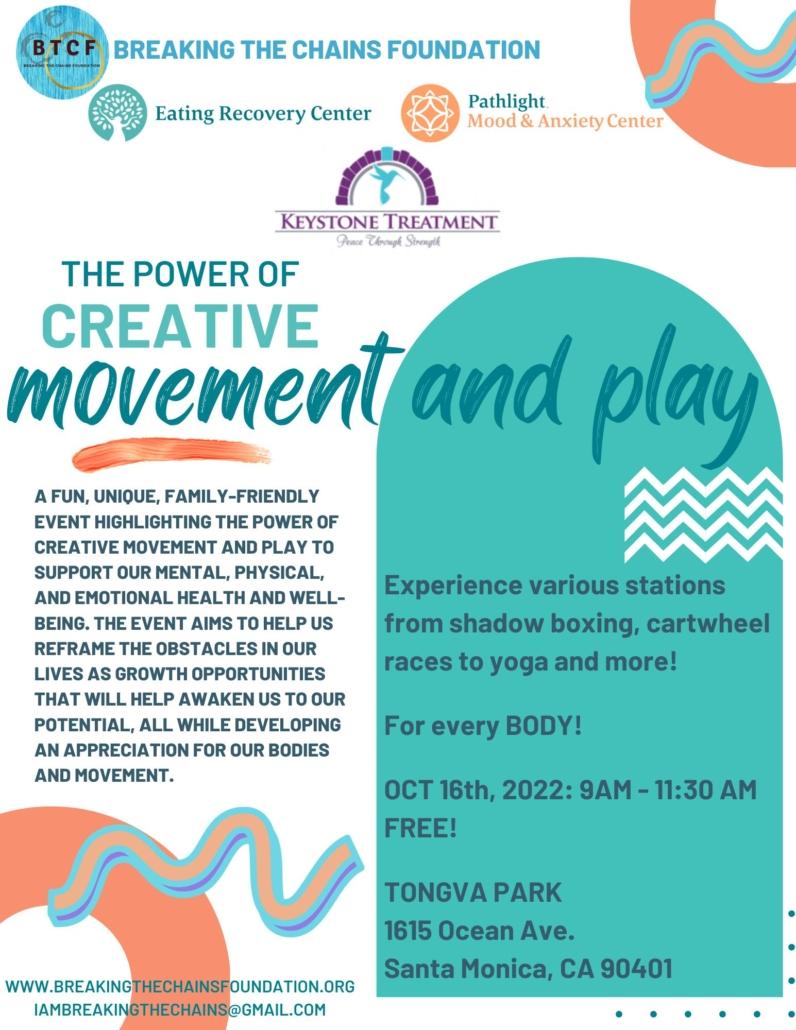 Event Details
Location:
TONGVA PARK
1615 Ocean Ave.
Santa Monica, CA 90401
Date: Sunday, October 16th, 2022
Time: 9:00am – 11:30 am
FREE! For EveryBODY!