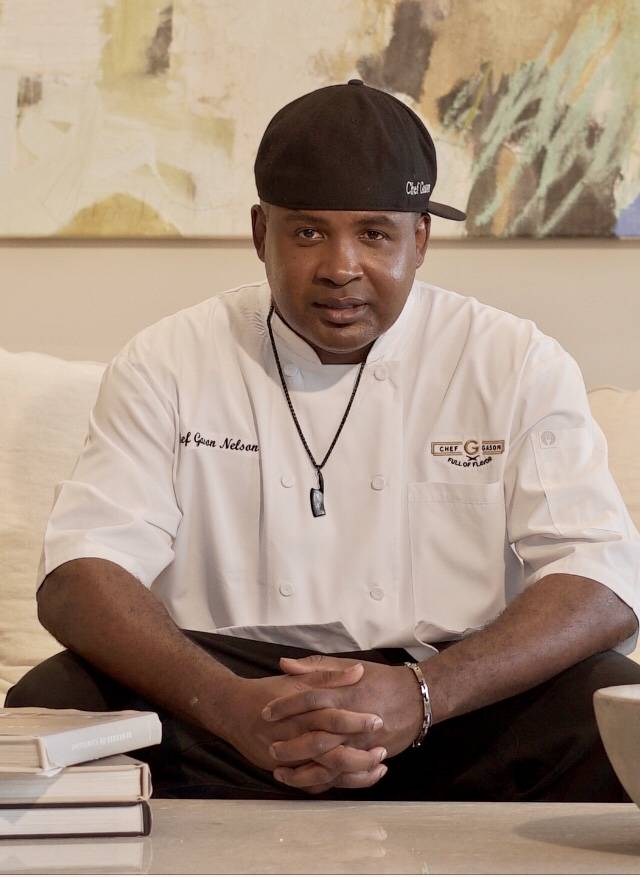 Nola Chef Gason
NOLA Chef Gason Nelson is a Global Cooking Instructor for The Chef & The Dish, a Private/Personal Chef/Owner/CEO of "Full of Flavor" in New Orleans, and a National Featured Chef in many publications, television programs and festivals.
Chef Gason is the real deal!  A true diamond in the rough who has such passion and love for the art of food serving so much joy and meaning into people's lives on a daily living.  He is a giver with a heart of gold and energy for days.  Click here for Chef Gason's interview
Chef Gason is a two-time James Beard scholar and private chef in New Orleans. He's competed on Food Network's 'Chopped', been featured in Readers Digest, Sports Illustrated, New Orleans' morning shows and magazines. Chef Gason was also named  Louisiana top 25 Best Chefs of 2017.  Chef Gason has cooked for some of the biggest celebrities including  Dwayne 'The Rock' Johnson, Matthew McConaughey, Sinbad, the Kardashians, and NBA and NFL Players like DeMarcus Cousins, Reggie Bush and Ben Watson.