Big C New Me
Program Presentation

Thu Oct 5, 2023 9:30 am PST / 10:30 am MT / 11:30 am CST / 12:30 pm EST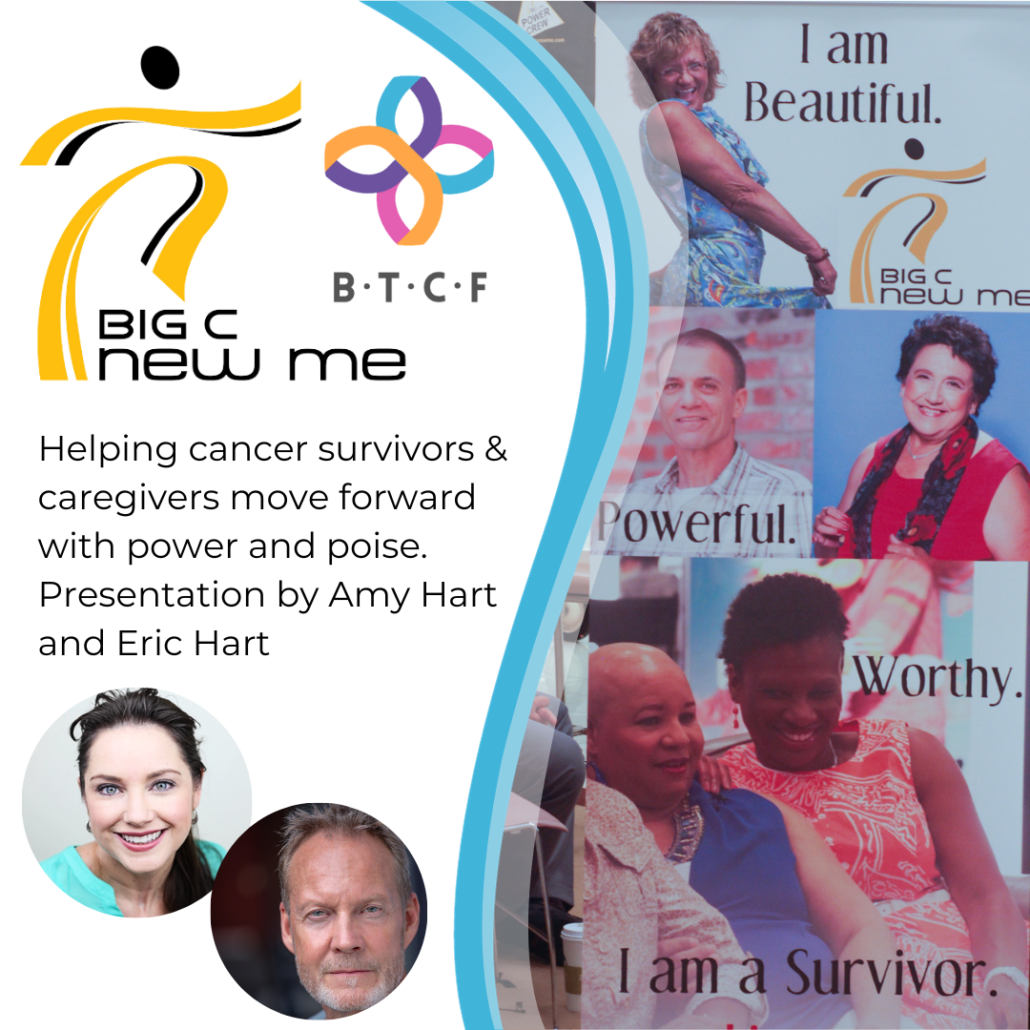 BTCF Board Member and cancer survivor
Amy Hart
will be presenting the Big C New Me program, sharing her personal cancer journey and the motivation that went into creating 
the 
Big C New Me
 program
.
 She will be joined by her husband Eric Hart (BTCF Advisory Board member and co-director of the Big C New Me program), who was her caregiver for many years. He focuses on the caregiver perspective.
Big C New Me is a program serving cancer survivors and caregivers. We help women, men, and teens deal with the challenges of living with -and overcoming the side effects of- cancer and treatment 

by providing confidence-building, educational, and support resources.
Depression, anxiety, suicidal thoughts, guilt, grief and low self-esteem are among some of challenges that plague cancer survivors.  According to the American Psychological Association, 20 to 60 percent of cancer patients have symptoms of depression. 

Amy and Eric will share a video and discuss their popular Power Crew event that goes all over the country treating cancer survivors to a day of pampering and image-boosting.
This presentation is one hour including a Q&A.