A Free Virtual Zoom Event
August 2nd, WEDNESDAY
12 pm – 1:15 pm PST / 1 pm – 2:15 pm MT/ 2 pm – 3:15pm CST / 3 pm – 4:15 pm EST
"I know you, I wish you really knew me. I'm afraid that the surface is all you'll ever get to see" – Auden Wyle, age 17
Join us as three young creators share their artistic expression through the art of vulnerability. Each uses their individual form of art to uncover vulnerability, and how it is utilized, expressed, communicated, and creates a connection to others.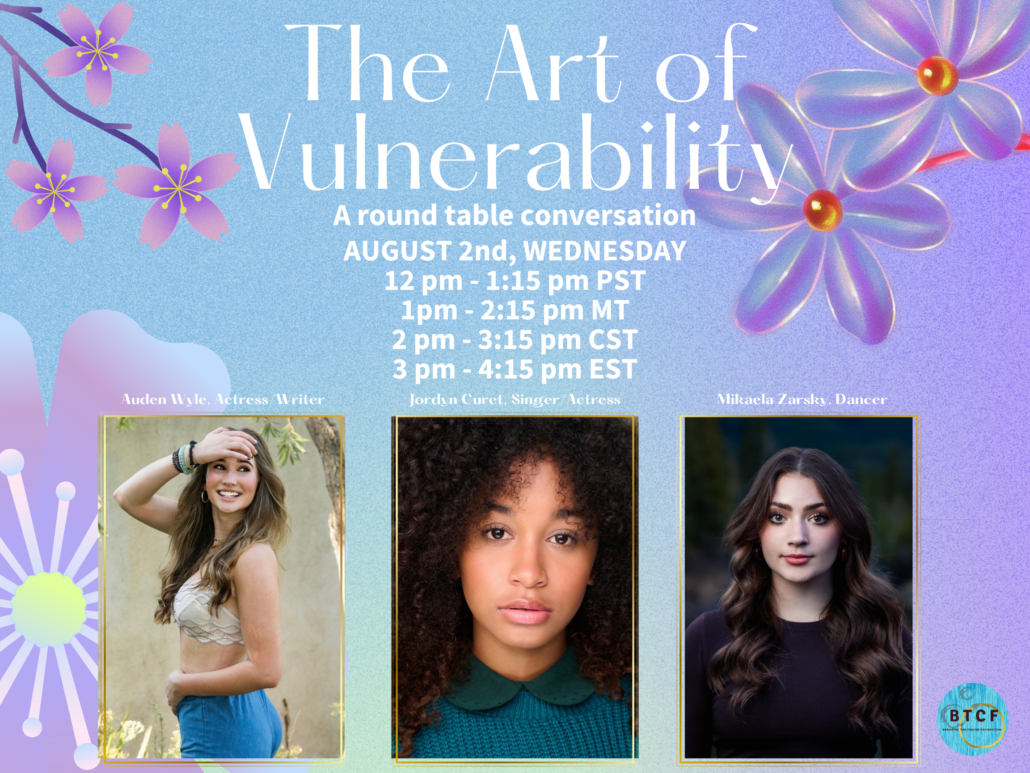 A round table conversation about leaning into vulnerability with three young creators who share their artistic expression through their individual art forms.
Auden Wyle, Actress/Writer
"I know you, I wish you knew me."
Jordyn Curet, Singer/Actress
"Overcoming fears and channeling emotions."
Mikaela Zarsky, Dancer
"The confidence to let yourself be seen and take up space."
You will receive your ticket confirmation in your email. Please check your spam folder if you don't see it.  Donations are accepted.  Thank you!