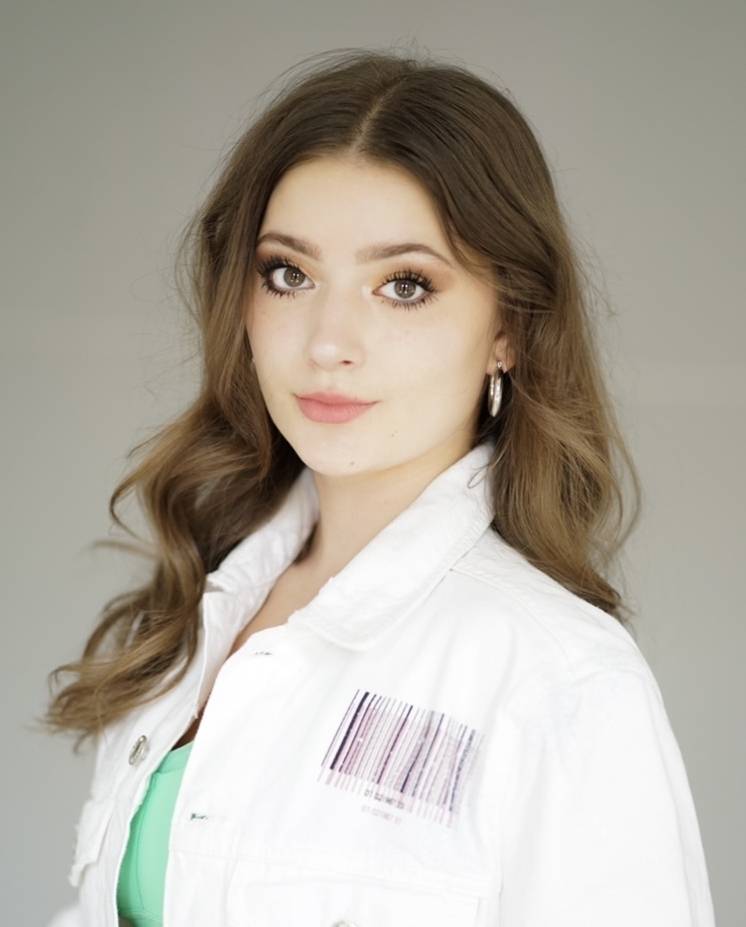 Mikaela Zarsky
Mikaela Zarsky is a dancer, model, ambassador, and aspiring choreographer. She recently graduated as the valedictorian of the Alberta Ballet School Professional Division and as a company member of YYC Dance Project.
Mikaela, originally from Edmonton, Alberta, Canada, first began dancing at the age of 3 and has trained in styles including ballet, pointe, contemporary, jazz, modern, lyrical, musical theater, ballroom, hip hop, acrobatics, character, and tap. Moving to Calgary, Alberta, Canada at the age of 14 to pursue higher level training, she completed highschool early and graduated from both academics and dance at the Alberta Ballet School Professional Division. Additionally, she was a company member of YYC Dance Project and attended UniverseSoul Dance. She has attended various conventions and intensives such as the Royal Winnipeg Ballet Professional Division, The Protege Movement, Joffrey Ballet School, Harbour Dance Center, and Break The Floor Conventions. Mikaela has also had the privilege to assist at Dance Excellence in 2022 under the mentorship of Alex Little, as well as Pure Dance Convention in 2019. Mikaela has been featured in media as an iDance Magazine cover model, was a Face of Fever ambassador, and has been a Joffrey Ballet School Summer Intensive Ambassador. Recently, she has been accepted into the BFA programs at both CalArts and PACE University. Mikaela has committed to CLI Conservatory in Easthampton, Massachusetts to further her dance career with Teddy Forance for the 2022-2023 season.
When she is not dancing, Mikaela enjoys teaching younger students, fitness, fashion, photography, film production, nature, reading, and spending time with family and friends. She is very intrigued with neurological studies and hopes to dive into the field of psychology in the future, alongside a career in both commercial dance, concert dance, choreography, and production. She is honored to be a part of the Breaking The Chains Foundation team and to help spread community awareness about the importance of mental health.