Breaking the Chains and NEDA
Breaking the Chains Foundation partnered with NEDA in support of National Eating Disorder Awareness Week on February 26 – March 4th by promoting awareness via a variety of our social media networks, celebrity support, sharing NEDA's screening tool through our social media platforms, as well as having our own online event through out the week.  Also joined NEDA in forming our own team for the Los Angeles NEDA Walk on April 7th, walking and raising funds in support of stopping eating disorders.
Check out BTCF Celebrity
Ambassador Jillian Rose Reed
at the NEDA walk event! 
7 Chairs Dance created by 
BTCF Board Member, Alex Little's, 
performed at the NEDA walk event
by 5 inspirational dancers.
The award winning short film "FINDING ALICE" was an Official Selection both as a short film and written word in The Hollywood Dreamz International Film Festival and Writer's Awards in Las Vegas, August 2017!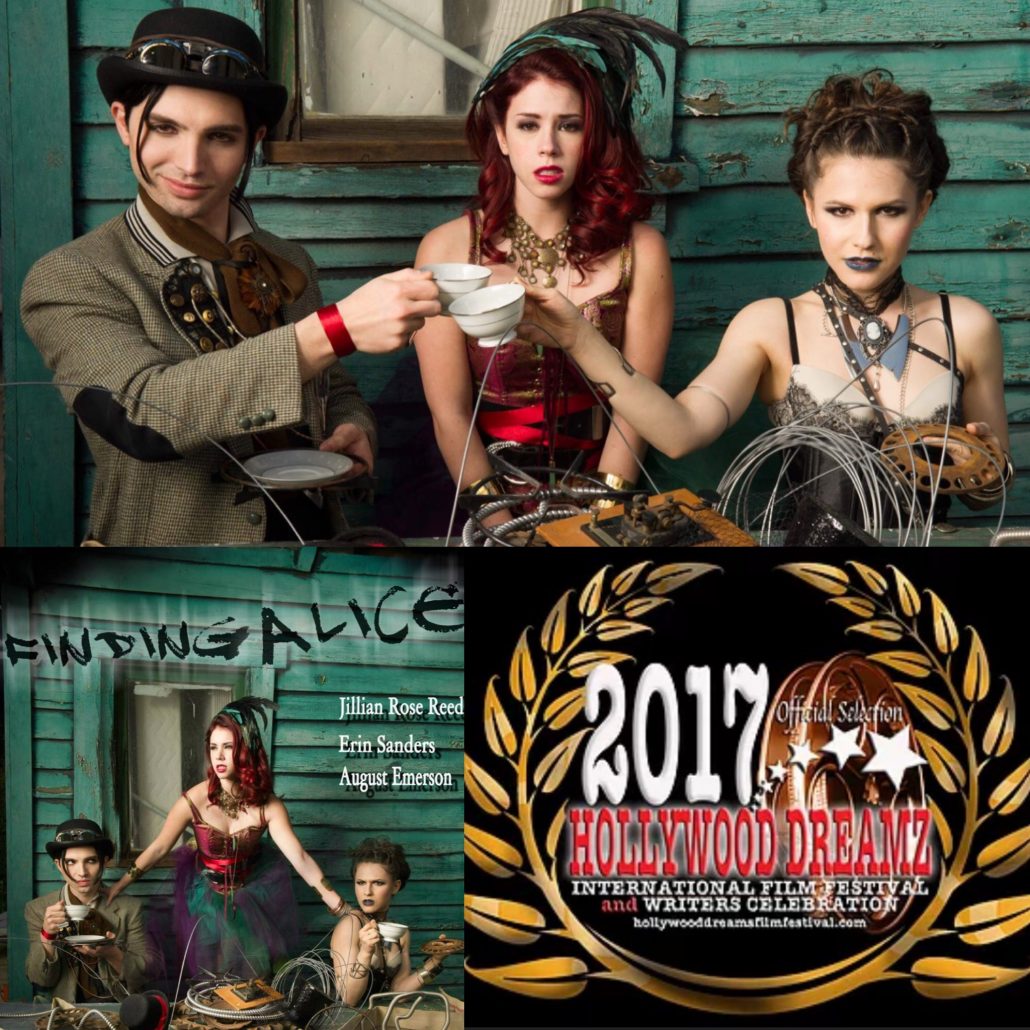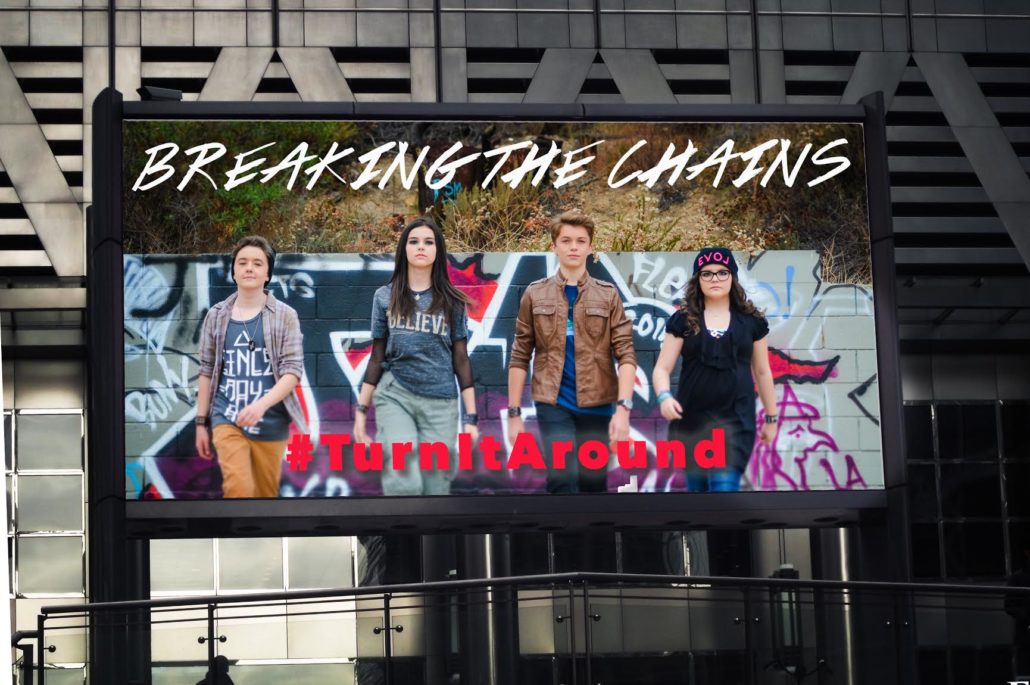 STAY TUNED! – BTCF YOUNG HOLLYWOOD CAMPAIGN

An interview with: Marlowe Peyton 
Actress/Singer/Songwriter/Producer/Animator
What is your favorite creative outlet?  If you have more then one, please share favorites and why.
Art and music are my two favorite creative outlets. In art, you can do anything! It allows you to take ideas directly out of your head and make them a real physical thing with infinite possibilities, that's one of the things that makes it really enjoyable for me. With music, I love to create songs because it's something other people can enjoy and since I'm a singer, I can sing my own music as well. For me, melodies are exciting to create and lyrics are a really good way for me to vent my feelings. If putting my thoughts and feelings into art and music allows other people to relate to my pain and maybe in some small way help them with theirs, then I've created something that is good.
How do you feel when you express yourself creatively?
I feel like a weight has been lifted off my chest and put into a piece of art, and lets me better understand what I'm feeling. When you're writing lyrics you have to think about the emotions you're trying to express and give those feelings words. This forces you to examine your thoughts from a different perspective and makes you take a step back to examine what you're feeling. When I go back and listen to my songs or look at the art I created from these deep intense emotions, I can see how I've improved and how far I have come.
What would you tell another young girl like yourself how creativity can bring forth positive feelings and can do the soul and body some good?  
What I think I would like to say to other young girls is that you will certainly have a lot of heavy uncomfortable emotions in the course of your life and you need to make them into something tangible. Art is the way to do that whether it's painting, dance, or music. Taking those emotions and using them to create things makes it easier to deal with those feelings and gives you a different way of looking at them. I've found that being productive and using creativity as an outlet for uncomfortable feelings can make you feel better about your life.
You got a new haircut and color recently.  What was that like? Can you walk us through the process?
At first, I was super nervous and wasn't sure if I would regret cutting all my hair off. I thought about it probably for way too long, but now I know that this is exactly the hair I was supposed to have and I feel so much happier. From the beginning, I knew that if I was going to cut my hair off that I wanted to donate it to help someone else. There were places that accept donations of hair for people with hair loss from cancer and makes wigs for them. The hair has to be a certain length and my mom and my hairdresser Curt Darling found out all the requirements. When I got to Curt's salon he sectioned off my hair for the donation and then he let me make the first cut which was really empowering! When I donated it to Locks of Love I did it in honor of my acting coach Cheryl Faye who is currently battling cancer.
What are you working on now?
Currently, I am working on producing my first music video for the release of my next song called "Corrosion."  
We hear you have some amazing news and will be going to Las Vegas.  Can you tell us a little bit about that?
My first animated project "Parker Bubblegum" has been accepted into the 2018 AOF Film Festival. It's a project I started when I was 12 and I have a lot of amazing voice actors involved in it. I'm so honored and very excited to have "Parker Bubblegum" be part of the festival this year.
What do you think of when someone says eating disorder?  How does that affect you?
I feel like I can't truly understand what people with eating disorders are going through since I have never had one, but I can relate. I understand that it seems necessary to them to use food and that it spirals down quickly. Spiraling down is something that I can personally relate to and I know how hard that is, but I also know that if you have people around you that support you and care about you, then you can push through it, even if it's super difficult.
Encouraging young teens to pursue their artistic passion?
Some people may not like the things that you create but that doesn't mean you shouldn't do it, and it doesn't mean it's bad. Expressing your emotions through art may mean it's not going to be pretty or comfortable for other people to listen to or see, especially if you're in a sad period, but that's exactly why you have to do it. Also, remember to keep going, keep improving, and I promise it will pay off.

2/26/2018
I think its time that we all have a conversation about something a little…uncomfortable. Something that has such a stigma attached to it, that people all over the world are suffering and DON'T WANT TO TALK ABOUT IT. I'm talking about eating disorders. Now, I know what you're thinking… "OMG Jillian, do you have an eating disorder"?! While I may not suffer the way so many young people do, I absolutely believe we'reall effected by this terrible disease one way or another. And the fact that so many people are ashamed to have a conversation about it has to end.
I don't consider myself to have a bad relationship with food, but that doesn't mean that I haven't had my fair share of struggles with body image and self-love. I'm really happy that my industry (entertainment) is moving toward a more "body positive" way of thinking, but that doesn't mean that I don't have the occasional day where I just feel like crap. Maybe I ate too many tacos the night before, or maybe it's that time of month and I'm feeling extra bloated and sad, or MAYBE I just don't like what I see in the mirror that day. We've all been there, right? It happens. For some of us, those feelings are far more severe and life threatening than others, and because I want every young person to wake up feeling like a damn queen every day, I got involved with Breaking The Chains.
To read the entire blog post please visit www.jillianrosereed.net