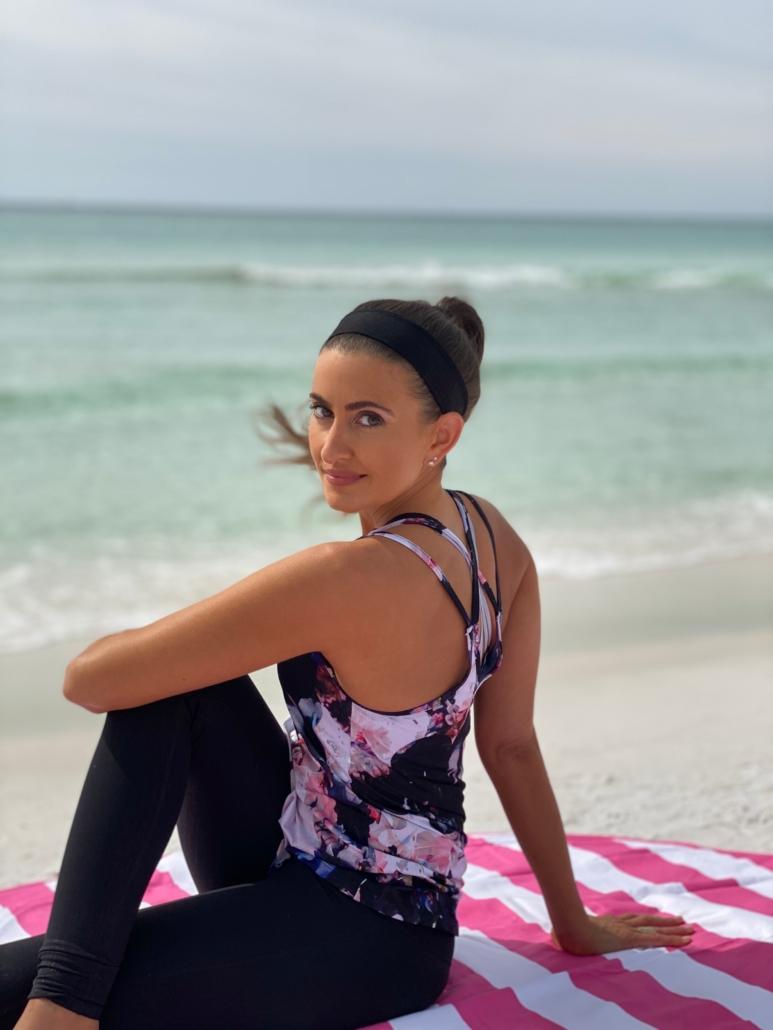 Natalie Leon
Natalie Leon, Wellness & Fitness Coach, Eating Disorder Survivor, Body Image Advocate, Keynote Speaker, and Coach to Fitness Professionals, is the owner of Natalie Leon LLC, Author of "Loving Me" and creator of Loving Me Fitness and Loving Me Retreats.
As a Wellness & Fitness Professional over the last 25 years, Natalie graduated magna cum laude from UCLA, is Yoga Alliance, AFAA & AMFPT Certified. She holds certifications in all areas of group and private fitness including Yoga (E.R.Y.T), Pilates, PiYo, Pound, Cycle, Barre, Kickboxing, Dancers Workout, Zumba, Aerial, Aqua Aerobics, Strength Training formats, Thai Yoga Massage and more.
At an early age, Natalie embarked on a life challenge for self-worth that unbeknownst to her at the time, would years later become her gift to others. Her transition from New Orleans to Southern California threw her into turmoil as a young girl trying to understand herself in a new world of "you are what you look like." As an actress at UCLA, Natalie became acquainted with the pressures of Hollywood. She began raising awareness about body image by writing, directing, and performing in her own plays. She worked closely with the Chancellor of UCLA, helping under-privilege high school students in Southern California, and running a support group on her college campus for young girls.
Nonetheless, her own struggles continued for years, as the negative energy began to take over her life, all while debilitating health problems began to emerge. It was in deepening her spirituality, Yoga practice, holistic modalities and incorporating her own practices that the shift towards the positive began.
After college graduation she moved to Hawaii to co-create an eating disorder clinic. In 2015, Natalie joined forces with the non-profit, Find Your Pride Foundation, to co-create Girl Power Station, a women's' boutique wellness center in Florida, that offers fitness and wellness classes as well as workshops focusing on the entire being. She led an empowerment team of over 30 fitness professionals in spreading the "Girl Power" mission.
Natalie has expanded her company to include Loving Me Retreats in luxurious accommodations on the beautiful beaches of the Florida Panhandle. Her retreats are custom designed for clients ranging from the novice looking to re-charge their wellness to the fitness professional ready to soar to the next level of their career.
Present in all her work is "The Loving Me Lifestyle", based on her book, "Loving Me" which shares the 5 Connections to self-love. Natalie empowers people to LOVE and OWN all of who they are, right here and now, through a combination of mindful movement, intuitive nutrition and a healthy mindset for lasting, true wellness.
IG: www.instagram.com/natalieleon.lovingme
Read Her Book: Loving Me: The 5 Connections to Loving Yourself