AN INTERVIEW WITH ARIELLE BODENHAUSEN
"Leave your imprint to stand beyond your existence" -Abhisarika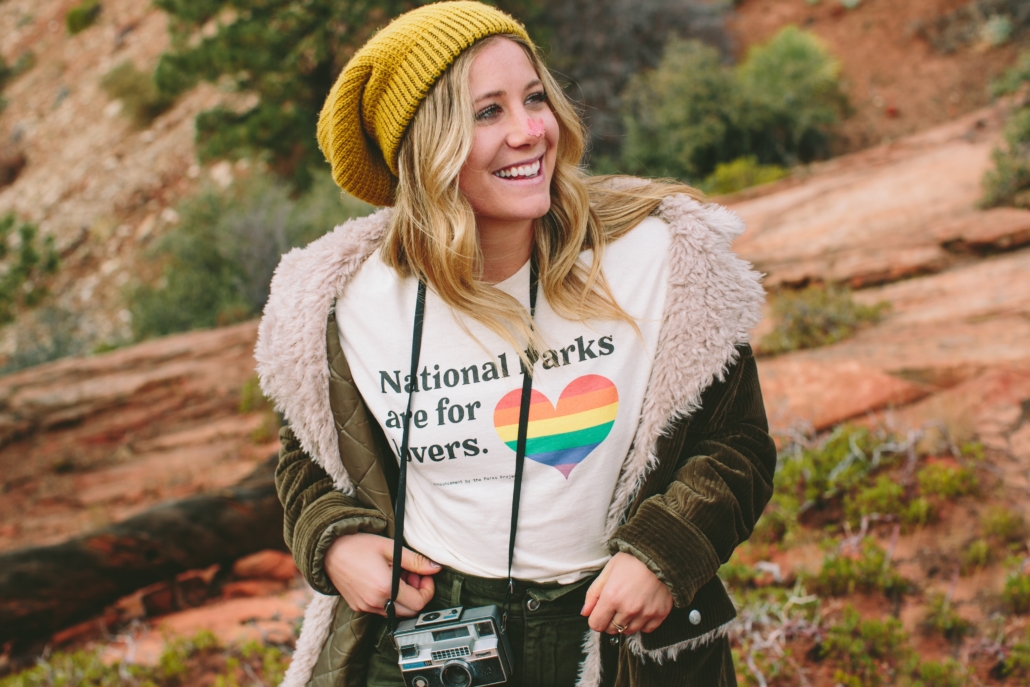 Valerie Noelle @theeternalchild
BTCF: As we all know, we are in an interesting time in our world and finding a silver lining to it all can be challenging. As a person who is about growth and renewal, what are some of your silver lining moments? What have been a couple of your challenges?
ARIE: Definitely an interesting time. This silver lining moment is something I would have never expected to re-visit in my life, as I would have thought I wouldn't need to. I've been able to re-visit my boredom, in turn… notice how my creativity and artistry doesn't always have to be for others to experience, it's most important purpose is that I express it and create it. Impressive or not, I have found that being bored I end up creating for fun and self-pleasure than for anyone else. It's almost like being a kid again.
Challenges: 1. remembering my worth without the "accomplishments" / "praises" from others. 2. Having grace for myself for not being the busy bee I normally am.
BTCF: You are not only an accomplished dancer, but also an actress, choreographer, writer, and teacher of dance, yoga, and Pilates. In "normal" times, how do you balance it all?
ARIE: Ha-ha how do I balance it all? I honestly am grateful that I get to do them all, it wouldn't happen if I didn't show up passionately to each one. I don't have every single one of those happening at once, but I do have to practice the word "No" to keep myself sane and committed to the projects I have said "yes" to. And my car sometimes (most of the time) looks like a closet.
BTCF: We are so blessed to have worked with you since 2016. What drew you to BTCF and why?
ARIE: Kathryn McCormick first introduced me to Alex, which was my connection to BTCF. I was told we would be performing at an event to bring awareness and support to eating disorders within the arts. I have struggled with an eating disorder through my dancing career, so to be able to perform AGAINST that, SIGN ME UP!
BTCF: As one of our main OG performers for Alex Little's "7 Chairs" dance performance, you have continuously brought your immense talent and a different story to each of the performances. Can you share how you go about it each time and the scope of your motivation for such?
ARIE: I love performing this piece! I miss it and look forward to doing it again someday. The most impactful way to show up for "7 Chairs", personally is to walk into the rehearsal not only with an open heart to talk, but with an open heart to listen. The first part of rehearsal we share with the group about life currently… the good, the bad, the sad etc. From that point on the movement and story line is created to highlight each individual's story. The feeling to share the stage with others that you know are fully supporting your story, and you are supporting theirs… there is truly nothing like it. It's so unique and vulnerable for all of us in the piece. I have done the piece about 5 times I believe and not once has it ever felt similar to the last time. That is an incredible feeling. And one I'm grateful to be a part of.
BTCF: As you know, BTCF uses all forms of art as a process to unmask the stigma of those struggling with eating disorders, disordered eating, and a variety of body image relationships as well as to inspire those who struggle and their loved ones to seek help. How do you use your dance to express some of your journey?
ARIE: Being a part of "7 Chairs" was the spark that has encouraged me to be bold in the way I am a teacher. Being a dance teacher, I notice many moments of kids and teenagers struggling while looking in the mirror or comparing to their peers. I am grateful to be there and share my own journey, because I remember that all too clearly, in hopes that I can help them learn ways to love and appreciate the body they are in.
For my personal dancing career, I express my journey by showing up confidently and grateful for my body. A body I used to be so ashamed of and would get mad at for (what I thought was) holding me back from the jobs I dreamt of. I'm not perfect on my journey but I am aware of the negativity and hurtful thoughts that can pull me down in a heartbeat. I try to notice them and correct those thoughts as quickly as possible. I remind myself this body has been a gift and can do some beautiful things… my movement is unique to me, can't hide that anymore. SO.. showing up to the audition, class, meeting, job is the way I express my body image struggle.
BTCF: There are two things you recently shared with us – "At times I feel my creative mind on fire and others I find emptiness. The grace it takes for an artist to deal with barriers and roadblocks is something I am sitting with now." Can you share the meaning with our readers?
ARIE: Yes, I wrote this wanting to share that this new pace has taught a new way of navigating "being an artist". What do you do when you are a go, go, go type of person… and you aren't able to access that? For me, I got a more intimate look into the way I deal with the ebbs and flows of creating. When normally I would express myself daily, through classes, teaching, auditioning, etc. I had very little I did alone. Now, to be forced to sit alone and still have a desire to dance or act, I had to learn patience for myself. Learn grace for myself. There are times I feel like I'm completely on fire with ideas, and times I'm sitting at a roadblock… and you know what, I'm finding that to be okay. I'm finding more appreciation for what I do create and dream up, creating from an authentic place will ALWAYS be a gift. Even if it's not as often as I'm used to.
BTCF: Is there a time during your own eating disorder that you can share with us and how through your artistry, it allowed you to break free? What did that look like for you?
ARIE: Acting freed me from hating my body. Acting was the first place I didn't see the "right" body size, but I saw that the story came from within. Came from the eyes and the way you listened. You were never alone, which means you were always needed for the story. Acting has taught me a new way of dancing for myself. Story first!
BTCF: How has the pandemic affected you in your personal times and as an artist?
ARIE: I think they are both being affected greatly. My personal life and my artist life are very intertwined. Like I've mentioned I'm a social butterfly… I'm an extrovert, so being amongst others, especially while doing what we love, brings me life I don't know how to replicate. But my sweet boyfriend Tyler encouraged me to use his loft as a studio. That became my creating world, something I will forever be grateful for.
BTCF: Eating disorders are on a rise during the pandemic. Can you share a couple of your own tips that provide you with some peace of mind?
ARIE: GET OUTSIDE! Nature is my answer to most things. A hike and Podcast or music will ground me in the present and help me stay grateful. Gratitude normally will pull me out of slumps and negative thoughts which have led to my eating disorder. Also, reaching out to someone close to you for a phone call or a safe meet up. God designed us to be in relationship with others… I believe there's a reason for that.
BTCF: You have been a wonderful voice and inspiration for BTCF on many occasions. We love having you as an artist ambassador. How important is community to you? What does that mean to you?
ARIE: Might just be the most important thing. Like I said above, God created us to be in relationship with others. That's community. To feel like you are accepted and have the ability to accept others is one of life's greatest blessings. I am 28 years old and have many different communities of people in my life, they aren't all my best friends but they are all very important to me, they have taught me lessons, laughed with me, cried with me, encouraged me, and accepted me. I also want to say I have been in a time where I've been VERY lonely, and felt like my community was light years away… if that's you, I want to encourage you to look for one… One person YOU can make smile, write a letter to and to focus on accepting them, you'll be shocked how close your community really is. It's taken me years to have relationships like I do today. I love that I get to love them, and in return accept their love. That's community.
BTCF: You have said that your artistry comes in many forms. Can you share what those are and how you connect with them, what each inspire and how do you allow your art to shine?
ARIE: I'm a dancer, actress, dance teacher, and Pilates instructor. Ultimately, I have a passion for telling stories as authentically as possible. Dance and acting both hold a special place in my life… Hopping into characters shoes and shedding light on their existence is powerful. It gives you a greater appreciation and love for humanity. Being a dance teacher, I love to inspire my students to learn their way of telling stories, being in that process is a blessing I am grateful to have in my life. Being a Pilates instructor, I get to help my clients feel alive in their body. Giving them confidence to take on their days as healthfully as possible. All though that is not a story I get to tell, I get to be in their process of bettering themselves, again a blessing I am grateful for.
BTCF: We had a wonderful opportunity to co-produce with you a dream of yours, "Beyond Existence: Body".  How would you describe what this is and where it came from?  Was it a healing experience for you?
ARIE: Beyond Existence was something that sparked in my mind years ago as I was trying to figure out a fun way to teach adults dance. I decided to add paint to dancing. What happened was greater than I expected. I noticed how dance could become a visual art, something that is left for others to interpret later. I believe that in everything we do we leave imprints. This experience of filling a room full of my strokes, letting colors have unique meanings, textures, and story inspire moment by moment, all while being filmed. In briefs and a bra top, I felt exposed and nervous that the body I have once shamed is now exposed as my instrument, paintbrush. As I watched the paint grow on the walls, movement by movement, my heart began to fill with such appreciation for what I have to offer to this world, to this space, to this moment. SO was it healing. Absolutely! I can't wait to invite others into this experience.
BTCF: How do you view "your" art? What does being an artist mean to you and the impact it has on others?
ARIE: My art is vulnerable and sometimes from the shadows of my heart. Although the process of creating is healing and empowering, I often times pull from pains in my past or present. I hope that my art lands on others as something they can connect to, not feel alone in, or give hope to keep moving forward.
BTCF: How can people find out more about your classes that you offer?
ARIE: As of right now through the pandemic, I have been focusing on virtual Pilates classes and dance classes. If you ever want to dance or do Pilates sessions the best way to reach out or get connected is through my insta @_arie_b or email [email protected]
https://breakingthechainsfoundation.org/wp-content/uploads/2020/11/IMG-1166-scaled.jpg
924
1405
BTC
https://breakingthechainsfoundation.org/wp-content/uploads/2021/02/Breaking-The-Chains-Foundation-Logo-Circle-300x300.png
BTC
2020-11-11 19:12:21
2022-01-10 10:33:36
AN INTERVIEW WITH ARIELLE BODENHAUSEN