Walking Into Wellness
Be Abundant In Health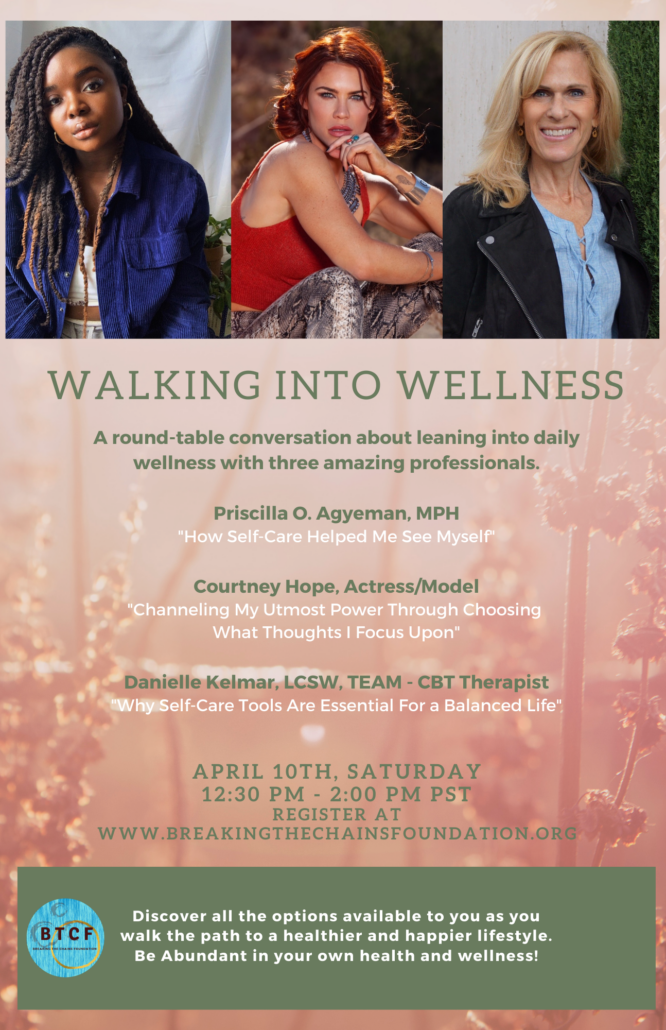 A round-table conversation about leaning into daily wellness with three amazing professionals from their individual points of view.  Discover all the options available to you as you walk the path to a healthier and happier lifestyle.
"How Self-Care Helped Me See Myself"

"Channeling My Utmost Power Through Choosing What Thoughts I Focus Upon"
"Why Self-Care Tools Are Essential For a Balanced Life"
You will receive your ticket confirmation in your email. Please check your spam folder if you don't see it.
Special Thanks to our Promo Partners for this event!

A special thanks to our Raffle Sponsors:
Planet Breeze